Shimon Peres Has a Wedding Message for Mark Zuckerberg and Priscilla Chan
President of Israel posts a message for the newlyweds on, where else, his Facebook page Read More
By Jewcy Staff / May 22, 2012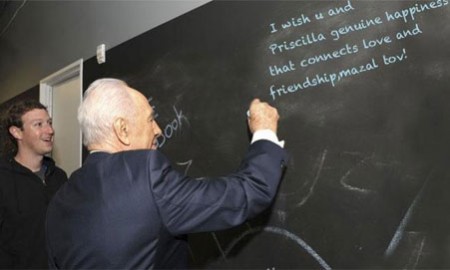 Jewcy loves trees! Please don't print!
Israeli President Shimon Peres, who met Mark Zuckerberg on a recent visit to Facebook's California headquarters, posted a message for the newlyweds on his official Facebook page:
I wish you and your wife Priscilla this same genuine happiness that connects love and friendship, that connects the intimate world and the social world, just as you have made with your creation.
"Like!"
(image via Facebook, obviously)