Talking to My 80-Something Year Old Chicago Nana About Rahm Emanuel
My Nana is one of those people you describe as 85-years young, or as she puts it, she's "celebrating her 85th anniversary."  Nana spent all of her life living in Chicago, until finally, she made her way to the promised … Read More
By Jason Diamond / October 6, 2010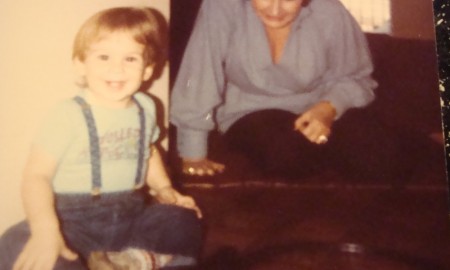 Jewcy loves trees! Please don't print!
My Nana is one of those people you describe as 85-years young, or as she puts it, she's "celebrating her 85th anniversary."  Nana spent all of her life living in Chicago, until finally, she made her way to the promised land of Boca Raton.  She also still supports the Democrats even though "they're all idiots."
I'm 30, haven't lived in Chicago since the early 00's, but I still love to talk about the city like it is some mystical land.  I tend to keep my eye on the politics of the Windy City instead of the place I call home.  I'm especially interested in the prospect of Rahm Emanuel becoming the mayor of Chicago, but I've already explained why, so I won't get into that again.
Over at Tablet today, Rachel Shteir argued that she doesn't believe Emanuel will be the next mayor of the city.  She brought up some really good points (Jews mostly live in the burbs), some of which I don't totally agree with (a story from 1988 describing Chicago's anti-Semitic atmosphere), but that I don't have a good enough argument against, considering I don't live in Chicago anymore.
My Nana, on the other hand, has plenty of things to say about a MoT taking over an office held largely by Roman Catholics, Jewish history in Chicago, and Shteir's article.
Please keep in mind that my Nana doesn't like "the e-mail"; instead, she prefers that I send things to her via fax.  Also keep in mind that this conversation was a bit rushed, because Nana had to rush off to play mahjong.
Hi Nana.  What did you think about the article?
She sounds like a very nice, smart girl.  Is this your girlfriend?
No.
Then why did you fax this to me?
Because I wanted to get your thoughts.
Oh.  She doesn't think a Jew can be mayor of Chicago?  Two black guys and a woman were, why can't a Jew?  That just seems silly to me.
Yeah…
You know your Papa [grandfather] was very popular.  They named the locker room at the Winston Towers pool after him, and Lenny Spector was always saying "Bernie could be Mayor of Chicago!  Everybody loves him."
Totally.  What about the part where the writer says Emanuel might be "too-Jewish-to-win"?
Are you sure your girlfriend didn't write this?
Huh?  Yes, I'm positive.
Oh, Rahm isn't THAT Jewish.  Your cousin Michael is too Jewish. You should call Michael more, you could be more Jewish like him.  You know he has a nice business and his wife is so beautiful.  Every time he comes to visit me, he is so handsome that even if the restaurant is full, the girls fall over themselves to give us a table.
Right.  So Rahm isn't too Jewish?
Of course he isn't. You think Daley would trust him so much?  When was the last time you heard of a black guy and a Jewish guy getting along so well?  If Obama likes him, then he must be doing something right.
The writer also talks about dating a Polish guy from the Northwest side who had never met a Jew before…
It's Chicago.  All your neighbors are like you.  It's because of this Daley's father [the late Mayor Richard J. Daley].  He did such a good job of segregating the entire city.  Jews used to live in different places, but then we all moved uptown.  Do you remember seeing people that weren't Jews in our neighborhood? [Our neighborhood was the Rogers Park section of the city]
Not really?
Exactly.  People in Chicago don't care if you're a Jew.  If you get the job done, they like you.  That's what people in Chicago care about.
Do you remember when people in Chicago didn't like Jews?
Of course!  They were terrible.  I still have the letters from the country clubs that didn't accept us because we were Jews, but that's everywhere.  New York, Boston, people didn't like Jews.
So you think Rahm is going to win?
Of course he's going to win.  You and all your writer friends just need to make news.  He's best friends with the president!