Top Five Reasons I'm Bummed Richard Blumenthal Won
Actually, this could be titled "Top 5 Reasons I'm Not Excited About 2 Jewish Senators From One State," but technically it should be "Top 5 Reasons I'm Upset Linda McMahon Lost," and the simple answer is that I wanted to … Read More
By Jason Diamond / November 3, 2010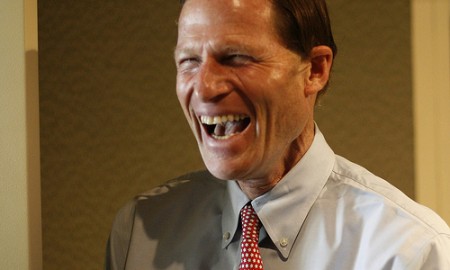 Jewcy loves trees! Please don't print!

Actually, this could be titled "Top 5 Reasons I'm Not Excited About 2 Jewish Senators From One State," but technically it should be "Top 5 Reasons I'm Upset Linda McMahon Lost," and the simple answer is that I wanted to see some wrestling on the senate floor.
I'm a child of the 80s, and like many of my generation, I grew up watching wrestling. And even though most of the wrestlers I liked as a kid have died due to complications from steroid use, I still would have liked to have seen some World Wrestling Entertainment hanging around Washington. Because let's face it, the American political system does such a great job of making itself look silly, wouldn't it have been great if McMahon won, and made these people some of her "advisers"?
1.
2.
3.
4.
5.