Bahrain Appoints Jewish Ambassador, Plans to Offer Full Citizenship Rights to Jewish Returnees
The Arab world has its first Jewish Envoy. It's a woman no less. Thank the tiny state of Bahrain: The selection of Houda Nonoo was made by decree on Wednesday and reported by local media in the Gulf Arab kingdom … Read More
By Ali Eteraz / June 2, 2008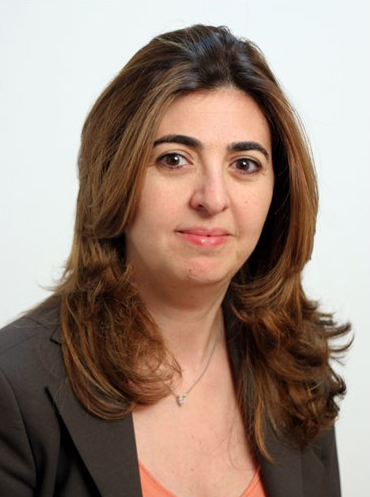 The Arab world has its first Jewish Envoy. It's a woman no less. Thank the tiny state of Bahrain:
The selection of Houda Nonoo was made by decree on Wednesday and reported by local media in the Gulf Arab kingdom on Friday.

The decree, published by the official Bahraini News Agency, did not state which nation Nonoo would be appointed to but media reports have said that the US is her likely destination.

Nonoo, 43, said she would undertake the role "first of all as a Bahraini" and that she was not chosen because of her religion.

Bahraini media had speculated over Nonoo's selection for the past few months.

Nonoo, a businesswoman and mother of two children, has served as a legislator in Bahrain's all-appointed 40-member Shura Council for three years.
More on that at Al-Jazeera English, and if you follow the link, there is mention of a synagogue for the country's 40 Jews. There is also mention that Bahrain is planning on giving full citizenship rights to Jewish returnees. The idea of "full-citizenship" in the Gulf states is an important one because these countries are extremely reluctant to let immigrants come in and acquire citizenship—kind of like Switzerland, but worse. The fact that Jews who have presumably been gone for decades will be welcomed back as full citizens is a sign that Bahrain is open to recognizing the historical connection that Jews had to the land, which is interesting because even Muslims who don't have a connection to the land can't just come in and become citizens.
I do not think that this in any way means a thawing of relationship with Israel, as last year Bahrain stripped one of its athletes of citizenship after he participated in a race in Israel.
There is, however, an attempt by the Arab states to begin engaging with Jews. Kuwait is planning on building a "1001 Tower"—yes, like the Arabian Nights—the top of which will house a mosque, synagogue and church. Saudi Arabia's ruler recently called for inter-faith dialogue inclusive of Jews which was welcomed by Israel's Chief Rabbi. Qatar, another tiny state, home of Al-Jazeera and Yusuf al-Qardawi, held another inter-faith meeting at which rabbis from Israel were present.
This piece of news comes at the heels of the grim article in the NYTimes about the last Jews in Babylon.
Related at Jewcy: Joseph Braude on Jews and Arabic Music