Becoming Jewish: First High Holidays
I was incredibly moved by Rosh Hashanah. It's a beautiful and exciting holiday and I had a great first experience. My faith in the conversion is definitely back in full swing. I can only hope that it keeps getting better from here on out. Read More
By Kylie Jane Wakefield / October 3, 2011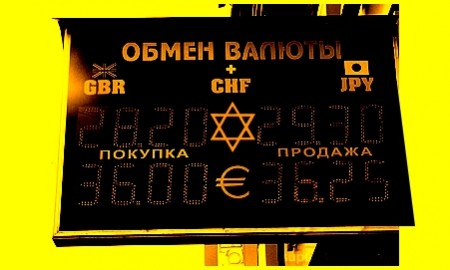 Jewcy loves trees! Please don't print!
First off, I want to thank everyone for their support and kind words after my last column. I always appreciate emails and comments and insight into Judaism. Keep 'em comin'!
This was my first Rosh Hashanah. I started experiencing the Jewish holidays last Chanukah, so I've almost made the full round! I am so excited that it was about one year ago that I initially thought about converting, and today I can read some of the prayers in Hebrew, albeit very slowly.
For this holiday, I went where I always go, Long Island, with my boyfriend Danny to his family's home. Rosh Hashana is definitely at the top of my list of favorite holidays. I like the feeling of starting anew, and striving to be better in this year to come. For once, I actually enjoyed New Year's (fun fact: New Year's has always been my least favorite holiday. Sorry, Dick Clark. Kathy Griffin…not sorry.). The central foods in this holiday are healthy and tasty, and I loved learning about the significance of all of them in the Jewish world. I took the time to make sure I was relaxing, so I had no work on my mind. That definitely helps.
The time in Shul passed by quickly. I couldn't believe I was in there two or three hours each day. Unlike in the past, I could follow along by reading the English slowly and really taking in the prayers. I didn't feel rushed and I went at my own pace. There were acquaintances around me who also didn't know Hebrew, so I didn't feel alone. There were people reading different prayers altogether. I don't know if it was the fact that I stopped caring so much about looking like I knew what was going on or that the Shul was so full of life, but prayer really clicked for me that day. I felt that warm glow I felt at Purim in that same Shul. This is what I was talking about in my last column!
The two best moments of the holiday were at the beach on Long Island and in Shul. At the evening prayer on Thursday, I was only one of three women in the stands. I sat alone, reading along and listening to the Hebrew chants in the background. I found it very helpful to sit there and silently pray in my head. I wasn't stressed like I normally am or distracted. I think that's one problem I have at Shul. There is so much going on all the time that I can't focus and just give up. Rosh Hashana taught me how to get past that and just worry about myself.
The beach was where we performed Tashlich. It had just rained, and about 50 people from the Synagogue had gathered on the boardwalk and in the sand. The kids chased seagulls and the adults prayed. The sun was bright red and my feet were touching the wet sand. It wasn't a serious moment at all for me, though. I was happy and joyous and giggling. I don't know if I'm supposed to feel guilty about not feeling so serious, but I couldn't control it! Everything just seemed so perfect so all I could do was smile. I never got a piece of bread though! I didn't get to metaphorically cast my sins away, which I was looking forward to doing. I did silently pray though, and list all my self-improvement goals in my head for the New Year.
I'm looking forward to Yom Kippur, even though I'm horrible at fasting. I was incredibly moved by Rosh Hashanah. It's a beautiful and exciting holiday and I had a great first experience. My faith in the conversion is definitely back in full swing. I can only hope that it keeps getting better from here on out.