Becoming Jewish: Pre-Shabbat Trips To Hasidic Williamsburg
From my last Shabbat experience, I learned two valuable lessons: Buy a dress and a pair of black (or maybe pink!) tights before going back to Haassidic Williamsburg, and always do my shopping on Thursday. Or else I'll have to go and rob some pigeons next time. Read More
By Kylie Jane Wakefield / August 25, 2011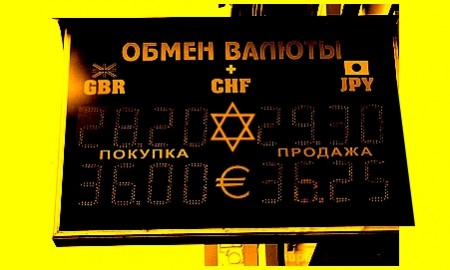 Jewcy loves trees! Please don't print!
It was 5 p.m. on Friday and I was stuck at work in Times Square. My boyfriend, Danny, was on the phone, talking to an interviewer about a recent puppy shop experience. My patience was being tested, and I grew more and more anxious by the second. Were we going to make it to Hassidic Williamsburg in time for Shabbat?
We finally arrived around 6 p.m.  after one of the longest subway rides ever on the J train. I'm an L kind of gal myself. (Don't get me started on how awful the JMZ or G trains are, that's a whollllle other story.) After the slow ride over the Williamsburg Bridge (with a fantastic view!) we made our way to the 'hood. Black hats and long beards everywhere.
Danny and I got off the subway and saw pigeons eating a big loaf of challah bread.  Then, we spotted an old Hassidic man who kindly toured us around the neighborhood for about fifteen minutes, helping us look for an open shop. "You know, it's kind of late, everything is closed," he said. Shabbat wasn't for two and a half hours… what was going on? A lot of people get off work in Manhattan at 6 p.m. Where are we supposed to get a good loaf of challah bread in this town? "You should have come on Thursday," the old man said. Ah, yes, but Danny and I are procrastinators.
After walking around, aimlessly searching, we found that everything was closed. "Good luck," said the old man as he disappeared into a cloud of smoke (thought that detail would make this story more interesting). As we wandered, I saw a sign that said, "Women should not wear stockings the same color as their skin." Going to this neighborhood is like stepping back in time. It's a nice break from weirdo hipsters with their out of style flannel shirts and bed bug bites all over their bodies. Is having an apartment full of bed bugs ironic now or somethin'?
A few blocks down, Danny stopped another Hasidic man and asked if there were any bakeries open where we could get a good challah. "Well, maybe Steinbergs, but I'm not sure. It's a far walk," he said. "I'm sorry." Then the man hopped in his minivan. I was disappointed. We were too late and I was running out of hope.
Then the man pulled up to us on the street. "Are you offering us a ride?," Danny asked. "Well, I'm going that way anyway, so I'd be stupid not to give you a ride," the Hasid replied. We jumped in and I was grinning the whole way there, especially when we pulled up to Steinbergs, which was open! "It's a Hannukkah miracle!," I said. We thanked the man and got our delicious dinner, desert, and challah bread. But, we still had no wine. We asked one of the customers where we could get some wine for Kiddush, and he suggested a shul just down the road.
When we got to the massive shul, two men were inside. "A man told us we could get some Kiddush wine here, do you know where that is?," asked Danny. "No, no, get out of here, we don't know," said the older man. What? Aren't shuls supposed to be warm and inviting? That's what my previous columns claimed!
We made it to a liquor store just as the man was closing up shop, bought a $5 bottle of wine (we are struggling artists, keep in mind), and made it home in time to bless the candles, say Kiddush, and eat. We didn't get to rest as much as we wanted to, but as I've said before, we are taking baby steps to try and fulfill all of Shabbat's requirements.
To me, the most important things are that we keep the positive commandments and do our best. Danny's going to stop using his computer on Shabbat for an hour a day to eventually build it up for even longer, and I'm going to start walking to shul. From there, it'll snowball and it'll become easier to keep everything. At this point, I've already given up pork, shellfish, cheeseburgers, spending money on Shabbat, and going out on Friday night. I never could have imagined giving up these things, but once you start doing it, and seeing the benefits, it makes it worth it.
From my last Shabbat experience, I learned two valuable lessons: Buy a dress and a pair of black (or maybe pink!) tights before going back to Hasidic Williamsburg, and always do my shopping on Thursday. Or else I'll have to go and rob some pigeons next time.