Dead Jews and love
After reading up on money and Jewish wills this morning, I stumbled on another related subject.  Something I knew absolutely nothing about… the Jewish tradition of leaving behind an ethical will.  Which is a term I'd never even heard before. … Read More
By Laurel Snyder / January 4, 2007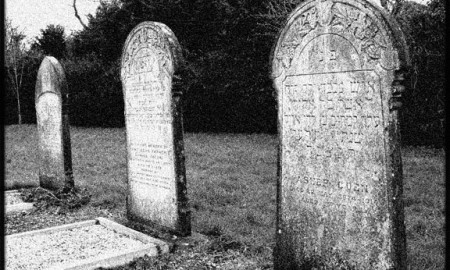 Jewcy loves trees! Please don't print!
After reading up on money and Jewish wills this morning, I stumbled on another related subject.  Something I knew absolutely nothing about… the Jewish tradition of leaving behind an ethical will.  Which is a term I'd never even heard before.
There is a lovely Jewish custom, one that is unfortunately not sufficiently known in our time, of writing what is called an ethical will. Parents would write a letter to their children in which they would try to sum up all that they had learned in life, and in which they would try to express what they wanted most for and from their children. They would leave these letters behind because they believed that the wisdom they had acquired was just as much a part of the legacy they wanted to leave their children as were all the material possessions. 
There are several online how-to guides for writing an ethical will.  But  basically, it's pretty intuitive.  Because you're just writing a heartfelt letter.  Rooted in the desire to leave something behind you, something to speak for you. Say all the things you forgot to say.
For me, a writer living in this digital age,  it seems especially important.  We DON'T write or receive enough letters today, and we forget how wonderful it to take out a creased piece of paper, and read words we've nearly memorized, and cry a little, because the concrete object is a reminder of the person we've lost.
Think about how much you'd like to receive an ethical will, and maybe you'll be inspired to write one.  I can't help imagining that in the sad cases I mentioned earlier today, the poor decisions people made in distributing assets… might not have mattered so much, if the departed had left a loving letter behind too.
I'm so totally totally doing this. I'm going to make it a new year's resolution this spring. I'm going to write letters to all the people I love, and seal them up in a box. Just in case.
PS—If you want to see a famous example, here's A Father's Admonition, an ethical will from the 12th century.