Exclusive: The Next Big Jewish Idea Announces Finalists
The Jewish Federation of Greater Los Angeles has announced the ten finalists for The Next Big Jewish Idea. Read More
By Jewcy Staff / May 2, 2011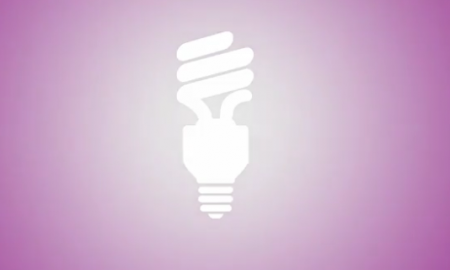 Jewcy loves trees! Please don't print!
Since launching in January, The Next Big Jewish Idea got over 300 ideas submitted in response to the call for initiatives that would care for Jews in need, ensure the Jewish future and engage our community.  Jewcy submitted an idea for a Jewish themed waterpark, but alas Samson's Hairy Slide Ride did not make the cut.
"We launched the search for the Next Big Jewish Idea because The Jewish Federation of Greater Los Angeles supports innovation and recognizes the communal need for big ideas that will help ensure the continuity of our community and the Jewish people," said Jay Sanderson, President of The Jewish Federation of Greater Los Angeles. "We've been overwhelmed by the response and it was incredibly challenging for our distinguished panelists to choose the finalists."
The winning idea will receive up to 100,000 buckaroos in funding and in-kind services and will be incubated at The Jewish Federation of Greater Los Angeles to bring it to fruition.   Although the winning idea will ultimately be selected by a panel of judges, the community is encouraged to sway said judges by going online to vote for their favorite finalist by June 3rd.  These ten finalists are comprised of the top five voted on by the community and five selected by an external panel of judges.
The ten finalists are:
Art Space Match – Connects Jewish artists to Jewish institutions and brings together their communities.
Hebrewheroes.com – An online Jewish values-based interactive game and social networking site for children.
Jackie's List – A web-based resource, referral, and education network.
JEWWW in a Box – Combines exciting, tangible Jewish experiences at home using monthly "JBoxes" with on-line, multi-media interactions.
Ke$ef – A comprehensive financial education program designed to teach teens to manage their finances, build credit, and prepare for life as young adults.
ProjectMOT – Sends holiday care packages to deployed American Jewish troops.
Raising the Bar: Professional Training for B'nai Mitzvah Tutors – A training program based on Storahtelling's innovative Maven Method' integrating classical Jewish learning tools with contemporary stagecraft and new media, connecting modern Jews to their cultural and spiritual birthright.
Return on Investment Los Angeles (ROILA) – ROILA would reduce and ultimately completely eliminate the costs of tuition for students of LA Jewish elementary, middle, and high schools.
Tiyul Tzedek – Provide at least 500 Los Angeles Bnai Mitzvah students and their families with a year-long year Tiyul Tzedek, a Journey of Justice.
Torah Letzion – Assists students with their dream of learning in Israel post-high school.