Ganja is Off the Seder Plate
Found out, while searching for US News coverage of Passover, that the WACKY WEED is NOT Kosher for Passover!   The pro-marijuana Green Leaf Party has told followers that marijuana is not kosher for Passover and that those who observe the holiday's … Read More
By Laurel Snyder / April 3, 2007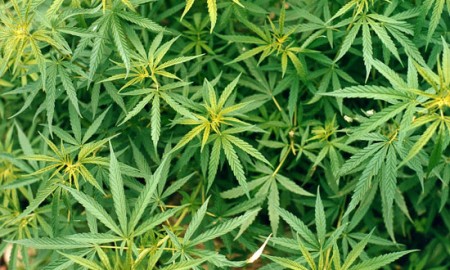 Jewcy loves trees! Please don't print!
Found out, while searching for US News coverage of Passover, that the WACKY WEED is NOT Kosher for Passover!  
The pro-marijuana Green Leaf Party has told followers that marijuana is not kosher for Passover and that those who observe the holiday's dietary rules should take a break from it. It said products of the cannabis plant, including hemp seeds, had been grouped by rabbis with foods like beans that are off limits. But if cannabis is nonkosher for Passover, it said, "it is apparently kosher the rest of the year."
That means you'll have to stop making your Bubbe's kind-bud matzoh kugel (with or without raisins). 
Sorry, Neil!
It should be said that this guy begs to differ.  But still, this must be a huge disappointment for all the Jewish jam-band spring tours. Though as the article states, this DOES seem to suggest that pot isn't treyf year-round.  Something my teachers neglected to mention in Hebrew school….
(note: I tried to think of a clever joke about getting "high" and "leavened" but it just didn't work)