Goyim Get Chaim: How Good Is Jewish SEO?
So how are the Jews doing with search engine optimization (SEO)? We take a look. Read More
By Jason Diamond / May 5, 2011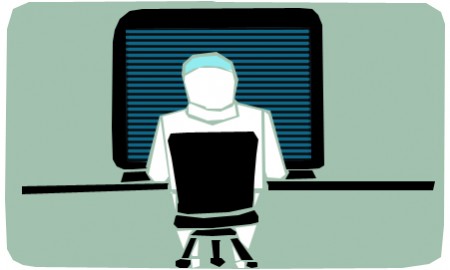 Jewcy loves trees! Please don't print!
I was working on a project that required me to Google my Hebrew name, Chaim, and was surprised to find that when I looked up something so common that the first thing I found was a link to "a Presbyterian and Reformed ministry to Jewish people."
So it looks like we lost out on Chaim — which goes to the website Chaim.org.  Maybe it's because the people who own Chaim.com haven't added anything to their website, but the church for Jews traded spots #1 and #2 for two straight weeks, and is back to the top of the list for the time being.  (The Charlie Sheen/Chaim Levine thing has pretty much disappeared.)
This got me to thinking: how good is Jewish SEO?  I'm not talking specific websites,  I mean how do things commonly attributed with Jews, Judaism, etc. rank on the first of Google search results?
I decided to start with the obvious, and typed in "Jews."  The first two things that pop up are the Wikipedia entries for Jews and Judaism.  Scroll about three entries down (past image and news results) and there is a Catholic websites entry on the history of the Jews.  Then directly below it, Jews for Jesus sneak into the top ten search results, which frankly frightens me a bit.  Also, Borat's timeless anthem still holds water in terms of search engine results.
Next I Google "Kosher," and find this is pretty much a term dominated by Jews, Wikipedia, and Menupages.  Nothing too shocking there.
Then I get biblical.  I literally go the beginning and type in the creator, the maker, the almighty, the G to the D, and to be honest, I'm not totally surprised since I didn't look up G-D or Hashem, that I didn't get many Jewish results.  I guess I'm a little more surprised at how poorly atheists do at SEO.   I would have thought DoesGodExist.com would have been a great grab for them to just paste a big "NO" onto when you look it up, but maybe they can settle for the Tumblr?
Next up, Adam & Eve.  You know who claims the top result for the first man and woman?  The perverts.  (Kidding.  Sorta.)
You want to look up Noah and his ark?  You get Wisconsin Dells.
Who the hell is Abraham Lincoln?  (Juuuuust Kidding.)  Also, why do Catholics and the Church of God have almost as many combined first page mentions as Jews?  Actually, it would be a tie, but the quintessential Jewish profession, law, is represented thanks to the firm of Abraham & Abraham.
You would think if Moses was going to get some competition, it would be from NBA Hall of Famer Moses Malone, but it's not…
Sorry Mr. Malone, but the original Moishe obviously gets the top spot, but he gets some serious competition from another Jew, Robert Moses.
So we might own the media, but obviously we haven't mastered the art of search engine optimization.
But at least we still get some things right.  A marriage website is one of the top five results when we look up "kvetch."