Happy Birthday, Napoleon. Love, The Jews
Name a tyrannical European dictator who was friendly to the Jews. Tough one, isn't it? If you answered Napoleon Bonaparte, then you're the big winner. Read More
By Jason Diamond / August 15, 2011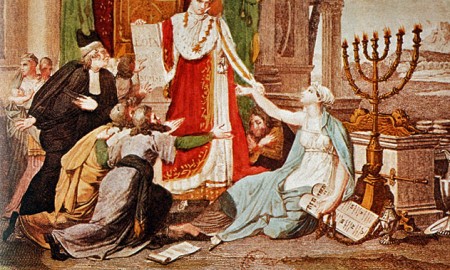 Jewcy loves trees! Please don't print!
Name a tyrannical European dictator who was friendly to the Jews.  Tough one, isn't it?  If you answered Napoleon Bonaparte, then you're the big winner.
In 1807, the notorious shorty made Judaism one of the official religions of France, rolled back a number of reforms, and welcomed Jews into French society in hopes of assimilating them.  While he might not exactly have been building Yeshivas, that's better than just about 95% of Europe's most well-known crazy leaders.  Also, he may have envisioned a Jewish homeland at one point.