Jewish Rest Stop Is News To Mainstream Media
Our question is: can't a bunch of bearded guys just hang around a highway rest stop, and it not be big news to people? Read More
By Jason Diamond / July 27, 2011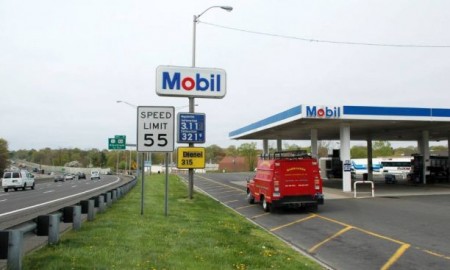 Jewcy loves trees! Please don't print!
It must be a slow news day over at USA Today since they decided to report on the Sloatsburg travel plaza in New York, where Orthodox Jews go to pray after a long roadtrip, instead of pulling over to the shoulder of the road, and just doing it there (which is how they used to do it).
Our question is: can't a bunch of bearded guys just hang around a highway rest stop, and it not be big news to people?