Wanted: Media Trainer For Rabbi Yehuda Levin
Rabbi Yehuda Levin showed up on "The Last Word with Lawrence O'Donnell" last night, and continued to help forge a positive image of Jews everywhere. (Not really.) Read More
By The Notorious Avi / January 28, 2011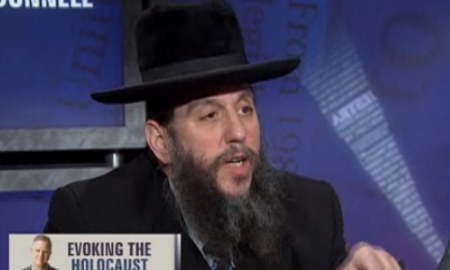 Jewcy loves trees! Please don't print!
Rabbi Yehuda Levin showed up on "The Last Word with Lawrence O'Donnell" last night, and continued to help forge a positive image of Jews everywhere.  Rabbi David Seth Kirshner just kinda sat there, looking really nervous.  He was probably thinking to himself, "this can't be good for the Jews."
Visit msnbc.com for breaking news, world news, and news about the economy
You might remember Levin as the guy who allegedly wrote a speech for former New York Gubernatorial candidate, Carl Paladino, about the evils of homosexuality; then took away his endorsement after Paladino "flipped" his views.