The Big Jewcy: Ben Murane – N.I.F.'s New Generations Director
As the Director of New Generations—New Israel Fund's vibrant 20s and 30s activist community—Ben Murane is doing a lot to try and understand the Jewish community. Read More
By Hayley Goldstein / June 13, 2011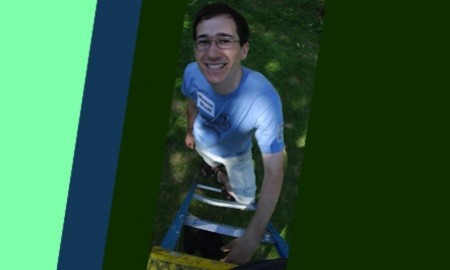 Jewcy loves trees! Please don't print!
Growing up in fourteen houses, twelve cities, and eight states across America, Ben Murane grew up a true Army brat. "I really thought that all Jews were wanderers like my family," he says. "You can describe my work in the Jewish community as a struggle to understand a community so familiar and yet so alien to the Jewish values of my isolated upbringing."
As the Director of New Generations—New Israel Fund's vibrant 20s and 30s activist community—Ben Murane is doing a lot to try and understand the Jewish community. Through education and fundraising, New Generations raises support for social change in Israel, "But I see out role as more complicated than that," Murane explains. "This is the only scene where social justice and Israel coexist. We break down the unhelpful walls between then. We show how it's possible to be a supporter of social justice and Israel together." And it is most definitely possible. Just this month, New Generations got 100 American lawyers to sign a letter to Israeli lawmakers opposing a Knesset bill that would create indentured servitude in Israel. The bill passed into law, so the letter that New Generations sent is part of the appeal to the Israeli High court. "It is inspiring to work parallel with these amazing Israeli rights activists," Ben says, "And that's way cooler than attending rallies or planting trees."
In addition to New Generations, Ben is also co-publisher of the awesome progressive Jewish blog, Jewschool.com. We're the voice of critical progressive and pluralistic thought, where once-unpopular views got their first soapbox," says Murane. In essence, "Jewschool [provides] critical dialogue for disenfranchised Jews alienated—and bored to death—by the Jewish mainstream."
Prior to working for New Generations, Ben has worked for New Voices Magazine, Hazon, and Breaking the Silence. He's held local and national lay leadership positions for J Street NYC, J Street's National Advisory Board, local minyan Kol Zimrah, and the National Havurah Committee. In both his professional and personal life, Ben Murane is dedicated to helping Jewish communities grow.