The Secret: The Check is in the Mail
Last year I did some work for a Hollywood stylist who never paid me. This has really been irking me the past few weeks, the fact that I am the sort of person someone else deems stiffable. And also I … Read More
By RebeccaD / April 10, 2007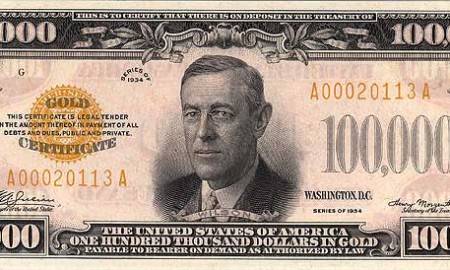 Jewcy loves trees! Please don't print!
Last year I did some work for a Hollywood stylist who never paid me. This has really been irking me the past few weeks, the fact that I am the sort of person someone else deems stiffable. And also I need the money. It's not a lot of money, but it's enough not to forget about. I've been sending this deadbeat fashionista one pathetic email per week, tone carefully calibrated so that he'll know I am serious, but not so abrasive as to make him mad at me. No threats or anything. As you know, The Secret doesn't tolerate negative thinking. The Secret People would probably say I wasn't getting my money because I was thinking about not getting it, sending out a poor-me vibration instead of an I-am-rich vibration. One Secret Person, Jack Canfield (half the brainpower behind the Chicken Soup for the Soul series), says that taping a homemade $100,000 bill to the ceiling above his bed changed his life. He was just barely getting by, but instead of trying to make ends meet, he set what seemed like an unachievable goal (in today's terms, just enough, after taxes, to pay the rent on a two-bedroom NYC apartment)—he wanted to make $100,000 per year. He had no idea how he would do it, he just taped that bill to the ceiling and started to visualize. He explains:
So the first thing in the morning I'd look up and there it was, and it would remind me that this was my intention. Then I would close my eyes and visualize having this hundred-thousand-dollar-a-year lifestyle.
I figured, why shouldn't I try approaching this debt the same way? I won't think about this guy owing me—I won't picture his shifty eyes or the gold chains cascading over his skintight wifebeaters—I'll think about him paying what he owes me. Each night last week as I fell asleep—my twilight time has become visualization hour—I pictured opening my mailbox and seeing his check. (This mailbox visualization technique is espoused by another Secret Person, Lisa Nichols, co-author of Chicken Soup for the African American soul. She claims it can erase debt completely.) For the first few nights, nothing happened. Then I got my tax return back from my accountant. And lo and behold, my refund from New York State matched the amount this guy owed me. Do you have the chills?