FFJD: Five Reasons Internet Dating Isn't So Bad
I know, this article is going to be a bit biased because hey, I'm that girl who went on a thousand dates (and counting!) and tried all of JDate for everyone to see. However, throughout my saga, "Experiments in Shorter Men … Read More
By Meredith Fineman / November 11, 2010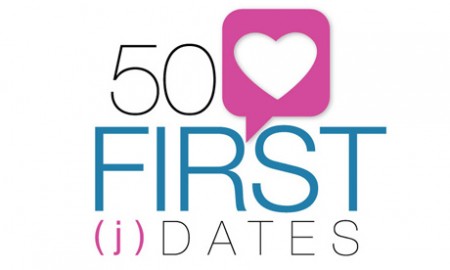 Jewcy loves trees! Please don't print!
I know, this article is going to be a bit biased because hey, I'm that girl who went on a thousand dates (and counting!) and tried all of JDate for everyone to see. However, throughout my saga, "Experiments in Shorter Men and The Cattiness That Jewish Girls Can Achieve At Staggering Levels Over Them," I've learned a bit.
Over the weekend I was at a Rocky Horror brunch (I'd never seen it, and I felt like I was a lesser cultural person because of it), and I ended up talking to a friend about why I'm so into the idea of everyone trying online dating – whether it be Match, eHarmony, JDate, or I Can Has Cheezburger (it's only a matter of time before people start dating each other based on cat preferences.)
1. It can't hurt.
Like, srsly, it can't. The only thing you might have to lose is your clothing. Joking. But really, there is only something good that can come out of this experience. Several dates with guys who are too nice might suck, but at least you get some fun stories (that you can email to fiftyfirstjdates@gmail.com!)
2. Nobody will know.
Shhhhh. You don't have to tell everyone on planet earth who will listen (a la yours truly) or even your best friend/Mom (even though if you're joining JDate your mother will probably rejoice and then remind you that there is a nice boy down the block from your grandparents in West Palm Beach who may or may not have a slight split personality disorder, but you know he comes from a good family.)
3. You need to learn how to date.
I can count on one hand (maybe one Amish inbred hand) how many dates I went on in college. The point is, nobody dates anymore. Everyone just hooks up or makes out or hooks in or hooks out or whatever.
It's nice to learn what real dating is about – having a conversation with someone else in a non-frathouse environment. ("What, like I actually have to TALK with him? I can't just chug three cups of jungle juice, tell him I loved him in the Aepi date auction and run off into the night?" Um, no.)
If casual encounters is your thing, then fine, this might be another venue for that (the propositions I get on match.com are both terrifying and hilarious).
But if you really want to try having an adult relationship, maybe one where you wear his sweatshirt while you unpack boxes of picture frames together when moving into an apartment you share this might not be a bad way to go about it. (Why is this in EVERY movie? Some hot girl and her boyfriend and she's laughing and they're painting the apartment and she's wearing some sweatshirt that doesn't cover her butt and I'm like that CANNOT be sanitary and HONEY get those chemicals away from your Pikachu).
4. Everyone deserves to have options.
I know, it can be a little materialistic or almost shopportunistic (to lift terms from ladymags that also make up weird names to make you feel bad about your arm fat) to liken these dating sites to "shopping" for a mate. But, everyone ought to comparison shop and learn what's out there. You have to kiss a lot of jappy frogs before one gets down on one knee at The Collective and offers you an amazing wedding at Cipriani (if that's what you're into.) Plus, it's not like you'd buy the first Miu Miu bag on ebay without making sure there are verification tags.
5. Meeting people is a good thing.

Some of the guys I went out with have actually made great friends, introduced me to new "scenes" I wouldn't have exposure to otherwise, and introduced me to cool new people.
Who knows, you might meet Prince Charming with an old frog.
__________
Email your FFJD story to fiftyfirstjdates@gmail.com, follow FFJD on Twitter and be a fan on Facebook!