FFJD: Tickle Me JDate
You have a tickle fetish and don't know how to break it to your JDate? FFJD helps you out. Read More
By Meredith Fineman / January 20, 2011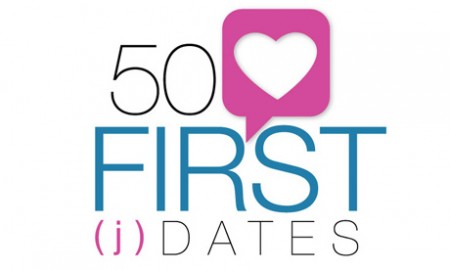 Jewcy loves trees! Please don't print!
FFJD often sticks to the PG. However, a fearless fan had the cojones to email me the following about her desire to be "tickled" by her mate. It's important to know what you want, and how to ask for it. And that's something FFJD supports.
Dear FFJD,
I saw your site and thought it was awesome since I've been on JDate for a couple of months. I have a question…at what point in an online relationship do you reveal a fetish to somebody?
I love being tickled and I feel like that's a weird subject to bring up to guys because they'll get all these perverted ideas if it doesn't scare them off.
It's actually a very popular fetish believe it or not. I have one guy that claims to also like being tickled (but won't reveal his ticklish spots) and am trying to figure out the best way to jump into that topic. I think we'd have a lot of fun together. Any thoughts?
– Ticklish
Hi Ticklish,
First things first, I did some research. Who knew that "tickling" is a really common request? It was even covered on Tyra Banks(VASEEEEEEEELINEEEE).
I think it's great that you know what makes you tick downtown. However, especially in the realm of online dating, it's good to see how your chemistry is in person before you bring up something so personal.
I'd hold off on discussing your private desires until you've slept with said person, or feel comfortable. It's really about your gauge of things. If it's someone who you trust, and who you think might be into what you're into (or if it's someone who's into you in general, they'll definitely want to make you feel good) bring it up in an intimate situation. Something along the lines of testing the waters with something new.
Just keep it after a few dates, and DEFINITELY NOT in your online profile. You never want to lead with sex, especially on a first date. Unless that's what you're after. In which case, tickle away.
Hope this helps!
To everyone else – you can always email me private FFJD concerns and advice at fiftyfirstjdates@gmail.com. I also offer profile rewrites, consultations, audit and revision.