FFJD: Where's My Fruit Basket?
FFJD talks to a lifeguard. The conversation turns to fruit baskets. Read More
By Meredith Fineman / February 10, 2011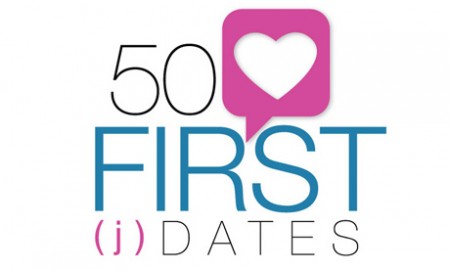 Jewcy loves trees! Please don't print!
When I was doing my segment for TBD a few weeks ago, I was brought back to the set by a friendly and funny security guard. We bantered back and forth, I mostly was really nervous (even though I had done it before, I had less notice and ugh my ends!) and was just chatting to ease the tension. When I explained FFJD to the guard, he laughed and we started talking about our love lives.
People love to talk to me about their dating conundrums (like I'm a guru in Eat Pray Love or something, which by the way was the longest movie I've ever seen/terrible purloining of a great book) and ask me questions. The guard started to tell me about this girl he was pining over, whom he sends flowers and Edible Arrangements (specifically white-chocolate-covered strawberries, um, hi boys please send this to me in the future) to even though they're "just friends".
He wants to be more than friends, but he's worried that she won't want him because she is beautiful, successful, and independent, the total package in his eyes.
It made me wonder, a) why he refused to make a move and would settle for being friends with this girl and b) why this girl is leading this great guy on.
(Whenever I type out those four words, it made me wonder, I have to switch to Carrie Bradshaw mode, I am now better outfitted to discuss this topic with you in my Brian Atwood Hiking Boots, Velour Overalls, and Isabella-Blow-esque hat that says "FFJD" instead of Blow. Much better.)
Anyway, there is basically NO WAY that this chick doesn't know this guy is in love with her. If I received flowers/waist-friendly Edible Arrangement baskets from a suitor who was my "friend," I'd know what's up. He proudly told me that all the other girls in the office get jealous of her presents (which I'm assuming she relayed to him), which I'm sure feels good. It's just really unfair.
Ladies, you know you've done it – the "friend" or the really nice guy you lead on because it feels good to know someone cares.
Unfortunately, so have I.
The second part of this is that this guy is afraid of the rejection, so he will put up with being her friend. I asked him why he thought she would dismiss him, and he said because of his weight. I wonder if she would, or he's insecure and assumes she would.
Either way, I told him he should find out and see what happens, because he never knows until he asks. Physical imperfections are different from a girl's point of view (I think we're more open to less attractive men with better personalities than men are for the reverse) and I have a feeling that this guy has more of a chance than he thinks. But how do you know until you try?
xoxo,
FFJD
(I can't find my Chanel Couture jock strap. Sigh.)
_____
Email me at meredith@theffjd.com
Follow FFJD on Twitter and Be a Fan on Facebook