Fifty First (J) Dates: The Chauvinist
My date was charming, chivalrous, and unfortunately, somewhat of a chauvinist. What I wore: Calvin Klein black sandal stilettos, J Brand black jeans that at this point are so worn out I shouldn't wear them out in public, a Tucker … Read More
By Meredith Fineman / July 26, 2010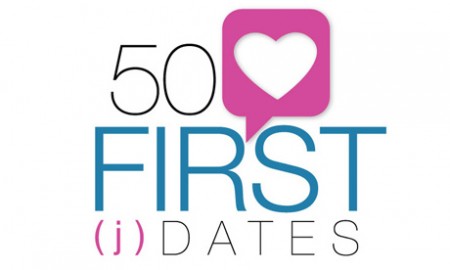 Jewcy loves trees! Please don't print!
My date was charming, chivalrous, and unfortunately, somewhat of a chauvinist.
What I wore: Calvin Klein black sandal stilettos, J Brand black jeans that at this point are so worn out I shouldn't wear them out in public, a Tucker patterned blouse, and a Kukla (woo Argentine designers) denim vest.
Where we went: La Tasca. Great atmospherics, now an even more hoppin' locale due to Spain's glorious triumph in the World Cup. Vale.
Although I am technically from the South (DC is below the Mason-Dixon line), I consider myself to be a pretty big Yankee. I was a Yanqui in Buenos Aires too, but that's just any American at all.
My date was an adorable Southern gentleman. He had a drawl, he was wearing loafers (is this Southern? Maybe I just like loafers. Boys always look cute in loafers.) He held every door, pulled out my chair, stood up when I walked in (! I was like uh what is this The King and I?).
We didn't have a ton in common, but I was enjoying myself until we got into a conversation that we
a) probably shouldn't have been having on a first date, and even is included in the list I wrote of topics that you should not discuss until you would maybe pick your nose in front of the other person and
b) turned me off so much that I almost broke out the Tilapia. Somehow the topic of working mothers came up. My date told me that he would never want his wife to work, because he thinks that it's really important for a mother to stay at home and raise kids. Womp.
I understand some people want to be stay at home mothers, I have no problem with that. But it's entirely the woman's choice. I care about having a career (maybe even one beyond sitting in my jammies, waxing poetic about JDate while trying to remember if I changed my socks, and eating cheetos in even numbers, I know its a thing). I also love babies, their hands are so little and their cheeks are so squishy. Not to mention, they just get to be carried and wheeled around all day. But it's not impossible to do both. I'm not sure I could put my professional aspirations on the back-burner for kids.
Granted, I don't have any children, and my priorities are mostly about myself and the state of my cuticles. But still.
I would say the date turned South from there, but he was Southern, so I guess it turned North. I focused a lot on mashing the lime in my vodka soda and lime and thinking about what I was going to wear the next day. I felt bad, because how can you judge someone over one statement? Then again, had I said something equally as offensive like "I really don't think short people should exist," or "Sarah Palin is doing great things for the American Woman," I probably would hate me too.
It was then that I rolled over the stroller, placed Tripp in my date's arms and said, "I wouldn't let US Weekly pay me $100,000 to pretend I was getting married to you. Good luck as an electrician. Would you mind taking over the breast feeding?"
Follow more Fifty First (J) Dates at her Tumblr, or  on Twitter