Fifty First (J) Dates: Five Things Guys Don't Get About Girls
(Thank you to my good friend R., who supplied me with this list.) 1. Why do you have to scrutinize and pick apart every detail of a date or hook-up? ex A) Boy 1: Dude, how was your date? Boy … Read More
By Meredith Fineman / August 19, 2010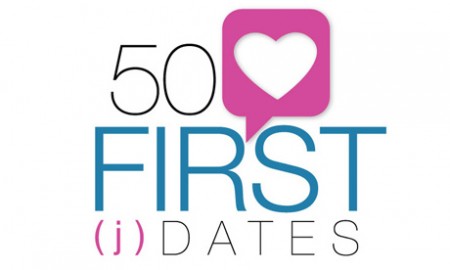 Jewcy loves trees! Please don't print!
(Thank you to my good friend R., who supplied me with this list.)
1. Why do you have to scrutinize and pick apart every detail of a date or hook-up?
ex A)
Boy 1: Dude, how was your date?
Boy 2: She was hot.
Boy 1: Did you get any?
Boy 2: Yeah.
Boy 1: Sweet. Wanna play NBA Live?
ex B)
Girl 1: Omg how was your date? What did you wear? Did you go with the skirt combo I told you that's like soooo super cute but not trying to hard but like also really sexy and I LOVED it when you wore it to semi? Where did you go? Ugh what was he like was he what you thought he was going to be like? Like is he ACTUALLY that suave or like did he just make it seem that way?
Girl 2: Ugh he was adorable omg I think I like might seriously actually like him. Like, like him like him. Maybe I'll marry him. We went to Hook, and I actually switched from the pink skirt to the purple, because like, pink is a better color on me, you know? We even kissed, it was so hot. It was like so not a make-out but like a semi-peck but I think he might have added a little tongue. He was so nice but like also edgy not like too nice you know? Not like walk all over me nice but like I can stand up for myself and I won't take your crap but I'm also a gentleman. Wait did I tell you what Jenna said about him and that girl from work? No it's got to be true. I know. I know.
(This could continue but I'm going to save your corneas).
2. Wax on, wax off, who cares!
"We're just happy to get any action."
3. Liking a guy, but just as a friend.
No boy will ever meet a girl and say to his buddies, "man, she'd make a greatfriend."
4. Texting without a purpose. Boys like to have a purpose in their conversations. Be it Chipotle, a hook-up, or a basketball game. Why read so far into it?
"Ugh, he only replied with an okay you instead of okay how are you. This is over. He is such an inconsiderate dick. I can't believe I even agreed to go out with him and that thing he has like I was totally willing to overlook that. I really was so nice to him. But now forget it. I deserve a man who cares for my well-being and treats me the way I deserve to be treated. Let's have a girl's night. I'll make the Skinny Girl Margaritas."
5. Cuddling for excessive amounts of time.
Its cool for 10-15 minutes, you're fantastic, but I can't feel my arm. You know you hate having your head elevated that high, don't pretend. Ugh. I'm stuck. I'm physically stuck and I can't feel my limb. Ow. Pins and needles. Let go.
For more, follow Fifty First (J) Dates on Twitter.