Fifty First (J) Dates: It's Gotta Be Some Sort of Mid-Life Crisis Hot Tub Time Machine
To all of my loyal, die-hard, ripping-your-hair-out-because-you-already-beat-the-highscore-in-Snood-and-need-a-new-post fans, I am sorry for the delay. I am sorrier that a gigantic tree took down a power line a block from my house. But now my power is back. I love lighting, I … Read More
By Meredith Fineman / August 2, 2010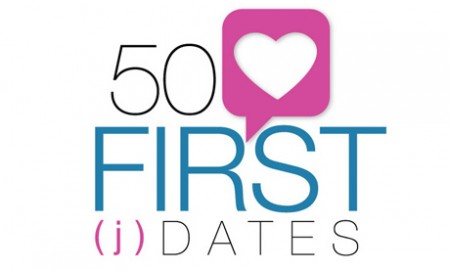 Jewcy loves trees! Please don't print!
To all of my loyal, die-hard, ripping-your-hair-out-because-you-already-beat-the-highscore-in-Snood-and-need-a-new-post fans, I am sorry for the delay. I am sorrier that a gigantic tree took down a power line a block from my house. But now my power is back.
I love lighting, I love lamp. I love air conditioning, and I really love Internets. So away we go, with our satchels of gold.
My power outage made me feel like I was in 1864. It was then that I decided to hop into our hot tub/Delorian in the back yard (My dad's Mid Life Crisis Hot Tub Time Machine…subwoofer included) and revisit three important boy/dating milestones before any of these JDate shenanigans could even occur.
Let's go for a ride.
The bar/bat-mitzvah.
How we wish it went: I come out in a custom Galliano gown (this is now my 23-year- old self) with confetti and a 16-piece band, with lots of men carrying me on a day bed, like those awful children on my Super Sweet Sixteen. My crush, a bit shorter than I am, whisks me away for a private dance near the Milk Mustache photo booth. Boy version: get to see your first boob. Doesn't matter who it is.
How it actually went: I spilled maraschino cherry juice on my dress. But my silver manicure is in tact (I know. This is for realz.) I got to slow dance with my crush, (hi Sam!) except that my bat-mitzvah was daytime, so we were slow dancing during lunch (thanks Mom and Dad).
The first kiss.
How we wish it went: Like an episode of Dawson's creek. Music, canoes, some clothing from Limited Too, or maybe an Abercrombie & Fitch tee shirt if your parents really loved you. Also, sparks, hoping there are no teeth involved. Boy version: seeing another boob. Maybe feeling it. Again, doesn't matter whose.
How it actually went: Camp. Slobber. Lips are squishier than previously thought. Worried my breath smelled like the giant tub of sour gummie worms my mom snuck in during parent's weekend.
Prom.
How we wish it went: I went with Freddie Prinze Jr. I was that girl that when she took off her glasses and stopped moping, I was the hottest thing ever. Then our entire school did a choreographed dance, followed by my being crowned Prom Queen. Then Jake Ryan showed up, and whisked me off to after-prom in his dashing sweater vest and told me it was me all along that he loved. Boy version: more boobs.
How it actually went: I was set up with my date. He had dyed his hair funny the day before. We were on a boat, and not in the fun nautical-themed pashmina afghan way. Quakers don't like Prom Kings and Queens. But there was a chocolate fountain.
–
It was then that the power grid restored itself, and I swirled back to 2010. I just can't seem to get "I Want It That Way" out of my head. And I found a pot of Yum Yum Lipgloss in my back pocket.