Fifty First (J) Dates: Over the (Capitol) Hill
In my JDate profile, I give a fairly specific age range. But not like those people who join and say they're only looking for someone ages 25-26 (???) I set limits for myself at 23 as the youngest I would … Read More
By Meredith Fineman / July 13, 2010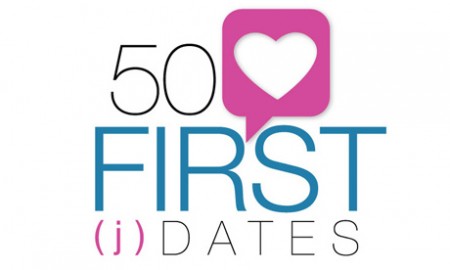 Jewcy loves trees! Please don't print!
In my JDate profile, I give a fairly specific age range. But not like those people who join and say they're only looking for someone ages 25-26 (???) I set limits for myself at 23 as the youngest I would date (fresh off the boat from Frat-land, Calc 101 exams, and the world where you actually went to InternBar events) and 31 as the oldest.
Why 31? I dunno. I guess if I found Andy Samberg's secret twin brother Sandy Samberg (cruel joke by Andy) and he happened to be 35, I'd let it slide. But only because of my undying appreciation for the winning combination of felines and laser beams.
One thing I've noticed about a lot of guys on the site is that even though they are far, far out of my age range (really, 45 and up) they still contact me wanting to go out. This is what Patti Stanger would refer to as "age-ism," or the ideal of the 20-something girl. No matter how much a guy wants to relive his younger years with a girl who became legally allowed to drink two years ago, (or in Lindsay Lohan's case, probably never again), it likely won't work in the long-run.
Last night I went out with the oldest guy I've ever gone out with – 32. Before you get out your canes to wave at me that 32 is a spring roast chicken, that's a full 9 years older than I am. Almost a decade. Nearly ten years of trends like Furbies and Pogs that are totally lost to him. I know, I have reduced this age difference to Furbies and Pogs. How about, when you were taking 21 shots for your birthday, all I wanted was braces and a cast (why is this such a common desire among kids?)
Where we went: The W Hotel "POV" rooftop. I lurve the W. It's shmancy pants, even though I was wearing a dress. And more important, they have FIVE different kinds of ice. I got a cylinder in my G&T. I am such a BRAT.
What I wore: T by Alexander Wang black cotton and nylon dress, Helmut Lang cut-out vest, wedges. (Seriously, I know, you shouldn't wear a dress/skirt + heels on the first date. You look like you're trying too hard. But let's be real, DC Summer is sort of like living your life while submerged in a bowl of pea soup. If my hair weren't ten times Brazilian/Japanese/whatever torture they will think of for my follicles next, let's just say it would have been curly. It really wanted to curl. It was really hot.)
Now, the date was fun. Don't get me wrong, this guy was great. Cute, nice, smart, and in an entirely different phase of his life from me. (What, living in your parents house and spending your time writing about your Hebrew dating adventures isn't a secure career path, Meredith!? Thanks for reminding me, IvyGate!)
The thing was, this guy wanted a wife and kids, tomorrow. Maybe before dessert. And maybe I shouldn't be drinking?
I understand that nine years in the big scheme of things really isn't a lot, not to mention it's only one year older than my self-imposed "limit" on JDate. I just really felt like there was a disconnect. Yes, I eventually want to get married and have children, emphasis on the eventually. I don't think that my collection of Silly Bandz on my left arm was helping my baby-making case either (this is like, the greatest trend ever. I tried to trade with a five-year-old boy yesterday and he looked at me like I was deranged. And not because I was too old (reverse age-ism!), but because I had "really common" ones. And he already had all of them. I was shunned for run-of-the-mill rubber bands shaped like barnyard animals. I love my life.)
I understand that "age is just a number." To some degree. When that age difference approaches double digits (at least when you're in your twenties, or at least for moi), it's questionable.
But then again, it IS doing wonders for Demi's pores.
Follow more exploits at Fifty First (J) Dates and follow her on Twitter.