Fifty First (J) Dates: Shlomo McJew Poked You On PunimBook
JDate rolled out some changes to its delightfully navigable-able site and they're epically hilarious. Basically, most of the changes were to make JDate more like Facebook — which owns your soul, so I'm not entirely sure if this is a good or … Read More
By Meredith Fineman / September 20, 2010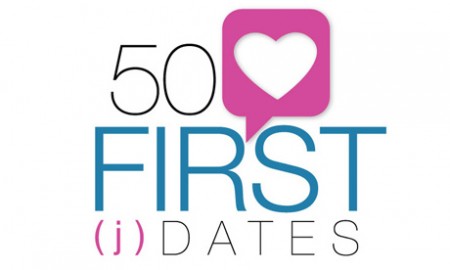 Jewcy loves trees! Please don't print!
JDate rolled out some changes to its delightfully navigable-able site and they're epically hilarious. Basically, most of the changes were to make JDate more like Facebook — which owns your soul, so I'm not entirely sure if this is a good or bad thing.
Tag it!
1. The "Kibitz Corner" – Discussion Topics.
JDate's new Kibitz Corner allows you to do online what I do best in person – kibitzing. (I initially spelled that kibbutz, but no, JDate doesn't have a new program to ship you off to a Gefilte fish farm. If that's something you wanted, however, I'm sure that would be an option.) Only second to the shmooze or the Jewish Geography, by kibitzing apparently you will feel more connected to those men who have semi-crippling height challenges and mommy issues.
Possible good topics to discuss: how many kids you want, what kind of ring you want, where you want your vacation home to be, what STDs you've had in the past, on a scale of one to ten how overbearing is your mother, and do you like kugel. (I cannot stand kugel. This might be a dealbreaker for someone. I just think the consistency is strange. So shoot me.)
2. "Favorited."
This new feature allows you to add XXKimmieXXNYC to your "favorites" instead of on the "Hot List." Which is good, because the hot list was weird anyway. And lets be real, how hot is anyone on this site? It should've been a Relatively Hot Given My Options List. But, thanks for thinking I'm hot. It's not mutual, but maybe we can sit and talk about your boring job in economic policy over drinks at some dimly lit bar on U Street while I BBM under the table.
3. "The Newsfeed."
This is just like Facebook, but instead of saying Jeff Goldstein wrote on your wall, you can see with one fell swoop of the mouse that 13 boys, all by the name of Jon, think you're hot and viewed your profile in the past 43 minutes.
4. "Secret Admirer."
This replaced the little (Y) that you can highlight if you think you'd click with BRINGMEHOMETOMAMA. Now if you select it, you're their secret admirer! You also want to play in the sandbox together and trade your carrots for his Cheetos at lunch, (which he's totally not going for anyway), but it's worth a shot. Maybe it's fun to relive 3rd grade, (not that I had a secret admirer, sigh) when you are learning that Adidas Sambas are cool and having sweet retainers (I had rainbow glitter thankyouverymuch) will get you higher on the social ladder.
But we're on a dating site. I am here, essentially with my resume, waiting for you to take me out to dinner and try to feel over my shirt. So you may as well take the very small leap and contact me directly, and in the words of everyone's mother, "use your words."
You better have cool braces colors though.
Follow more Fifty First (J) Dates at her site and on Twitter.