Fifty First (J) Dates: There is a Fine, Fine Line Between Confidence and Douche-baggery. (Well, not in this case.)
I love confident guys. Who doesn't? I think that confidence and self-assuredness is one of the best qualities, because it is extremely attractive. However, there is a fine line between confident and just cocky. I was very excited to meet … Read More
By Meredith Fineman / July 1, 2010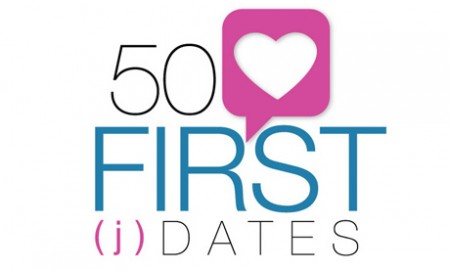 Jewcy loves trees! Please don't print!
I love confident guys. Who doesn't? I think that confidence and self-assuredness is one of the best qualities, because it is extremely attractive. However, there is a fine line between confident and just cocky.
I was very excited to meet this JDate because in our few conversations he seemed very confident and successful…too bad he was just a d*ck.
Where we went: Circa, Dupont Circle. Laid back but nice vibe. Wentworth Miller was there, so it really wasn't so bad. (HOTTIE PATTOTIE). Sadly he was not my JDate.
What I wore: white jeans, Theory striped tank, grey silk Joie vest.
I was already slightly tipsy by the time my date arrived, because I had already been at Circa for a while. I had gotten a drink with a friend and was supposed to meet my date at another location in Adams Morgan but I got really lazy and texted my date to come meet me there. And I was staring at Wentworth. Anyway, when my date arrived, he was far hotter than I was expecting.
Usually it's the other way around, someone puts up glamor shots Napoleon Dynamite style with airbrushing, unicorns, and let me-rest-my-chin-gently-on-my-palm-whilst-gazing-lovingly-into-the-distance-but-really-just-looking-at-a-bored-employee-of-motophoto-whos-probably-sexting, when in reality this person sort of resembles Elena Kagan. This boy was actually smoking hot, but unfortunately he knew it too. The rarest species of human male is the Unknowing Hottie. But he is fairly high up on the Endangered Species list. This boy was also very well dressed, but not obnoxiously so.
The obnoxiousness came when he opened his mouth. I am all for self-promotion. I mean, I think that might be clear. But I often couple it with self-deprecation and deep-seeded insecurity. This kid basically talked about himself for a solid hour and a half. Maybe asked me one question about myself, and nattered on incessantly about real estate and how he always wanted a house in the Hamptons. Vomit. I kept shooting withering looks at Wentworth, who was ignoring my pleas for a rescue. Insert some joke about Prison Break here.
It gets better. After paying for the drinks and my thank you, he turns to me and goes, "you get the next one, 'kay?" I said, in my most saccharine half-smile, "I'm not so sure there will be a next one."
And that's when Wentworth came over, rolled up his sleeves, and said, "baby, looks like you need some rescuing." And I said "Wentworth, what are your thoughts on conversion?"
Cross posted with Fifty First (J) Dates