Fifty First (J) Dates: You can Wipe now Mom
Multiple people emailed me an article that ran in the New York Post on Monday about a meddling Jewish mother who created a dating site for parents to set up their children. At first it was slightly amusing, but then … Read More
By Meredith Fineman / July 22, 2010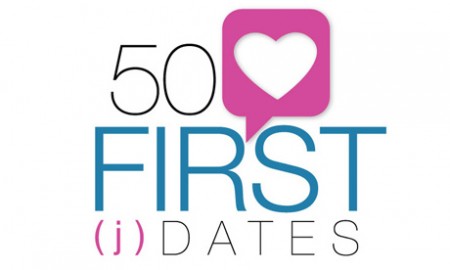 Jewcy loves trees! Please don't print!
Multiple people emailed me an article that ran in the New York Post on Monday about a meddling Jewish mother who created a dating site for parents to set up their children. At first it was slightly amusing, but then I just got angry. Granted, the mom is an "internet entrepreneur" so it's unclear if she created this site to draw buzz, but I think the entire shenanigans is way overstepping a parent's boundaries.
I understand when parents are trying to be nice by suggesting a potential mate for their child. I happen to think that as much as we adore our parents and they know what is best for us a lot of the time, this is one arena where they don't.
I am mostly talking about the unsolicited set-up. It's one thing if you go to your Mom or Dad wanting to find your hubby, but when it's the classic "I ran into Sue at the supermarket and her son is unmarried and we decided you two should make spawn and omigawd the pears were so ripe" or "Uncle Gary called and the cutest boy just came over to teach him about the Internets, have you heard of Twitter?" its uncalled for.
If your parents do everything for you, it just does no good. Granted, what do I know. I am 23, not a parent, and inappropriately allocate my money towards sky-high shoes, frozen yogurt, and Bolt Bus tickets.
If your Mom found your wife, is your Mom going to impregnate her too? When I first joined JDate and a father contacted me to go out with his son, it was both maddening and sad. You have a myriad of options to help find love, online dating being one of them. Is this not even easy enough that you need a parent to do it for you?
Of course parents want their children to be happy. They mostly want little grandbabies to play with and coo over. (Plus, Grandparents are the best child-spoilers ever. Constant presents, affection, cookies – twice the love, half the resentment, guilt, and responsibility. Not to mention Grandma wants to secure the rights early on to Aliyah #3 while wearing a gold sequin bolero.) However, the line has to be drawn.
I'm all for involving parents when it comes to meeting someone I'm dating, or when things get serious. But my parents have no idea what it means to date in the 21st century, let alone tell me who I'd like to go out with. ("Whatever happened to that nice boy we met freshman year who helped you lug your giant fan up the stairs?" "Mom, I don't think he's into girls, but thanks.")
It is up to every person to find love themselves. (Or at least try.)
Do you let your parents get inolved in your relationships? Should they be?
You can read the original article here, and you can follow us on Twitter too.