The Queer Orthodox Jew
There is a certain element of schizophrenia to it–biblical verses run through my head even during the sexual encounter–'I know this is wrong, I'm sorry G-d'-but at a certain point those voices are silenced by the sheer physical pleasure of … Read More
By Joel Schalit / October 3, 2008
There is a certain element of schizophrenia to it–biblical verses run through my head even during the sexual encounter–'I know this is wrong, I'm sorry G-d'-but at a certain point those voices are silenced by the sheer physical pleasure of it.
Single Woman
We tend to think of "queer" as referring to homosexual orientation.  But within the Orthodox Jewish community, the term queer can take on a more subtle meaning.  As an Orthodox individual, any step I take outside of the mandates of halakhah, or Jewish law–whether in the sexual realm or any other realm–makes me queer.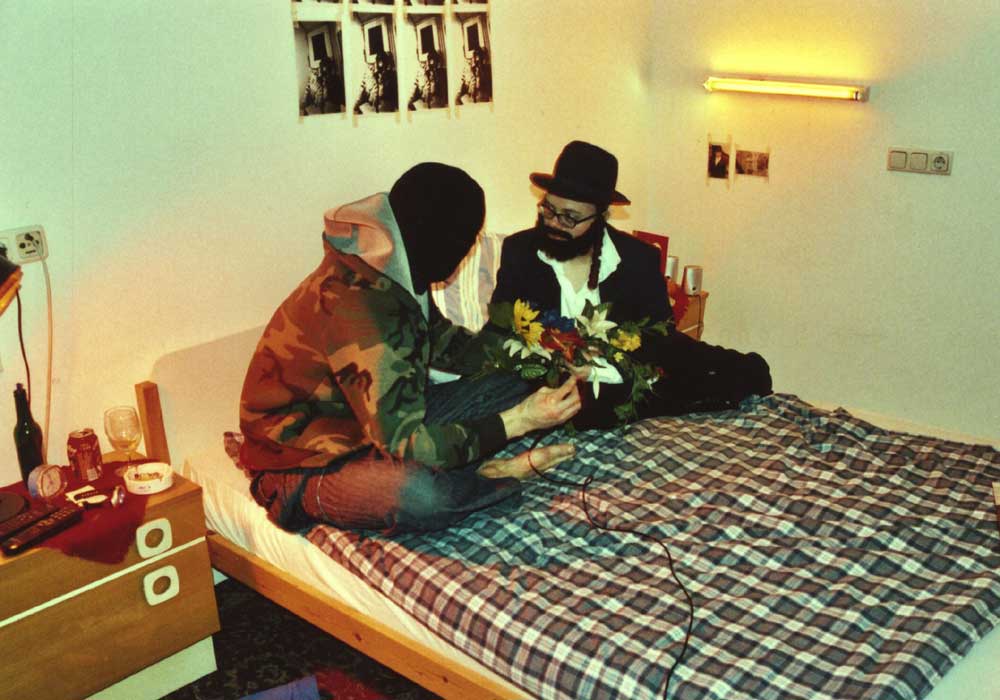 Let me explain:  In general society, which is heteronormative, "queer" is juxtaposed with "straight" in thinking about sexual identity. However, in the Orthodox Jewish community, halakhah defines the norm, or the "straight", and the acts marginalized by halakhah leave a large space open for the queer, including heterosexual individuals.