The FFJD: How Narrow Is Too Narrow? (This Is Not About Nose Jobs)
The New York Time talks about Niche dating sites. Golly, what an interesting topic! Read More
By Meredith Fineman / January 17, 2011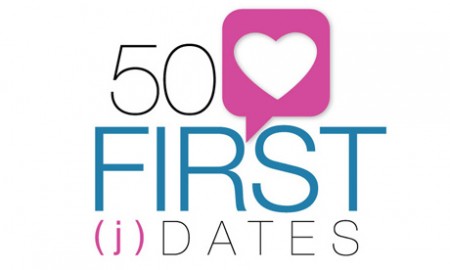 Jewcy loves trees! Please don't print!
Last week the New York Times published a piece about niche dating sites.
Man, the New York Times, really groundbreaking these days. Anyway, the article talked about how you can now narrow your own dating pool by choosing sites like JDate, Alikewise (which I wrote about before being a total sham/weird), or something else based on salad preferences (this really exists), race, or favorite Kardashian (that's only a matter of time).
The piece basically just lists a myriad of sites without any real analysis. What it fails to mention, however, is that narrowing down your options can be dangerous. Maybe you're on a Vegan dating site and you only can stand to sleep with tofu aficionados. But you might be limiting yourself too much.
I did a one-month trial of Match, and although I felt overwhelmed, I noticed that my options were wider, more diverse, and often more interesting. JDate is home to a plethora of NJBs (Nice Jewish Boys), but I found far more artsy types (and total whackos) on Match.
You're supposed to join a dating site because you know you want to get into a relationship. (Or you just want to surf for casual ass, although I wonder isn't that a lot of work for a hookup?)
But as I've written before, sometimes what you think you need or want and what you actually need are two very different things. Which is why you should try to cast the widest net possible and date all different types of people so you can figure out what you really like.
Constantly narrowing down your dating pool with certain niche sites eliminates the chance to meet someone different, and outside of your comfort zone, who might be really great for you. Branching out is important.
That's not to say that a general dating site will give you the man of your dreams, but I do think you should sample the salad bar (with a sneeze guard) before deciding to stick to only cherry tomatoes.
What do you think?
Email FFJD at fiftyfirstjdates@gmail.com!
Follow FFJD on Twitter and Be a Fan on Facebook!