The Monday Mazel: Rabbis Looking For Work
There are some weeks when the rabbis of America probably get together to scratch their kippah-clad heads, and wonder to themselves, "Why aren't there any weddings to perform?" Read More
By Jewcy Staff / May 23, 2011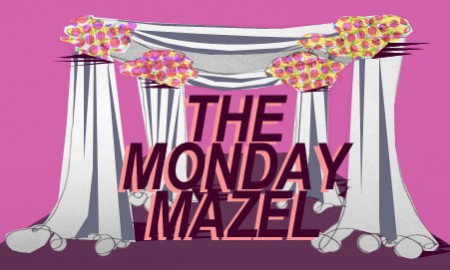 Jewcy loves trees! Please don't print!
There are some weeks when the rabbis of America probably get together to scratch their kippah-clad heads, and wonder to themselves, "Why aren't there any weddings to perform?"
If the New York Times Sunday wedding announcement section is any way to tell when one of those weeks is, then last week was probably one of them.
Even if it wasn't a section with such slim pickings, Ehi Oviasu and Daniel Kahn would probably be our pick of the week, as we are 100% behind the blending of Jewish and Nigerian traditions into one marriage.