Mitzfunder: Who Are You Mitzfunding?
Mitzfunder is a program that will allow people to securely list projects they wish to raise funds for, and will give the tzedaka-giver a variety of independent Jewish projects to choose from. Read More
By Hayley Goldstein / March 8, 2011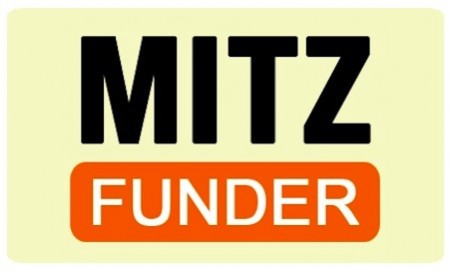 Jewcy loves trees! Please don't print!
Aryeh Goldsmith is just a young Jewish chap in Brooklyn. Working as an online infrastructure consultant, he has built and founded several online directories and social media companies, and also writes for Jewschool.com. "I do mostly technical work and I enjoy creating resources that help people interact with each other," says Goldsmith, whose new and exciting creation is Mitzfunder.
"The goal of Mitzfunder is to allow new Jewish initiatives by individuals to get communal support and funding," he explains. Set up much like Kickstarter and IndieGoGo, Mitzfunder will allow people to securely list projects they wish to raise funds for, and will give the tzedaka-giver a variety of independent Jewish projects to choose from. "I like the idea of breathing new life into the formal Jewish tzedaka and giving sector." Goldsmith says.
"One evening at the Presentense hub in NY we were discussing the dilemma of whether or not to keep ideas for new projects secret until they're built or not. The prevailing attitude was that chances are you're not the only one with that idea," says Aryeh, "You'll probably find others who share your vision and possibly get collaborators or encouragement to pursue it.   The impetus for putting this online came from that conversation."
"Some people have great ideas that their peers fall in love with instantly and would donate to if possible. Ideas that happen outside of the grant cycle. Ideas that don't fit the vision of granting organizations. Ideas that just need $2000 to get started," explains Leah Jones, Aryeh's main partner with Mitzfunder.
In our current economy, even big organizations are starting to look at this model of fundraising again, explains Leah, "Some Mitzfunder projects will be individuals raising seed money, and others will be large organizations raising $100K."
Allowing the donor to choose from a wide variety of different projects to give to, Mitzfunder would truly revolutionize the way we give tzedaka. "I like the idea of having projects pass the muster of 1000 donors, rather than a handful of grant reviewers," says Aryeh. A non-hierarchical model such as Mitzfunder allows the tzedaka-giver to feel empowered by choosing from a variety of start-up projects, and know they are making a direct difference.
"Traditional funding is harder to come by," explains Leah, "our friends are more comfortable making small donations online and people understand the idea of tipping point funding thanks to Kickstarter, IndieGoGo and GroupOn."
Like the very projects it is hoping to help fund, Mitzfunder is an independent project with great potential. "The first Mitzfunder project is Mitzfunder – if we don't get funded, we won't convert pledges to donation and we won't build the site," says Leah.
So, you want to feel empowered in your tzedaka-giving? Want to give to an independent, Jewish project that has exciting potential to rejuvenate the way we see tzedaka? Then email mfbr@mitzfunder.org to find out how you can contribute to Mitzfunder.