The Big Jewcy: Rachel Lerner – Vice President Of J Street
As the Vice President of J Street, Rachel Lerner has a challenging and rewarding job. A native New Yorker, Lerner has had an in-depth Jewish education and employment history in the Jewish community for close to ten years. Read More
By Hayley Goldstein / June 1, 2011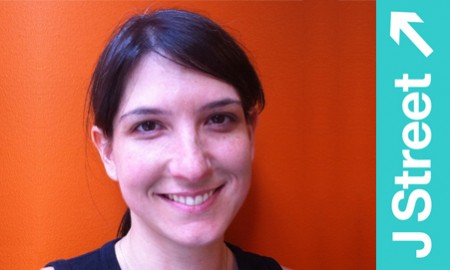 Jewcy loves trees! Please don't print!
As the Vice President of J Street, Rachel Lerner has a challenging and rewarding job. A native New Yorker, Lerner has had an in-depth Jewish education and employment history in the Jewish community for close to ten years. Before working for J Street Rachel was Director of Strategic Community Planning Initiatives at the Jewish Federation of Greater Toronto and Director of the Israel Advocacy Initiative at the Jewish Council for Public Affairs in New York. Rachel graduated with a BA in Literature from SUNY Binghamton and a Masters in Theological Studies from Harvard Divinity School, where she focused her studies on the role of religion in public life.
Being passionate about Israel as far back as she can remember, Rachel Lerner fell into the right job. "I'm very lucky to be able to do something I'm passionate about.  I realize that not everyone gets to do that." J Street Education Fund gives a much-needed voice to mainstream American Jews who find themselves both in strong support of Israel, and advocates for a two-state solution. "I advocate for a two state solution and for a broad open and honest discourse on Israel in the American Jewish Community because I want to see those values manifested in the community and in Israel," says Lerner.
Being at the top of such a controversial organization definitely has its downfalls. "It's frustrating to get the kind of hateful, negative responses that sometimes get thrown at me when I tell people what I do and where I work," Lerner writes, "But I get many more positive comments of support these days than I do negative ones."
Why would someone want to enter into a job where they can expect some hateful reactions to their work? "I do what I do because I want there to be an Israel for my (theoretical) children and an Israel that they can be proud of — an Israel that speaks to them and inspires them the way it speaks to and inspires me," explains Lerner.
It is an admirable quality to pursue your dreams regardless of their controversy, and Rachel Lerner definitely possesses this quality, "Even when I'm stressed out about work, I remember what a privilege it is to spend all day focused on issues that matter to me, to the Jewish community and to the world."