The Big Jewcy: Beverly Hames, Owner of Fox & Fawn
  If you were to ask Beverly Hames, co-owner of budget-conscious consignment shop, Fox & Fawn, what the Jew-iest thing about her is – the vintage maven would say, "my ass" without hesitation. Nevermind the racks of perfectly selected vintage duds … Read More
By Carrie Goldberg / June 14, 2010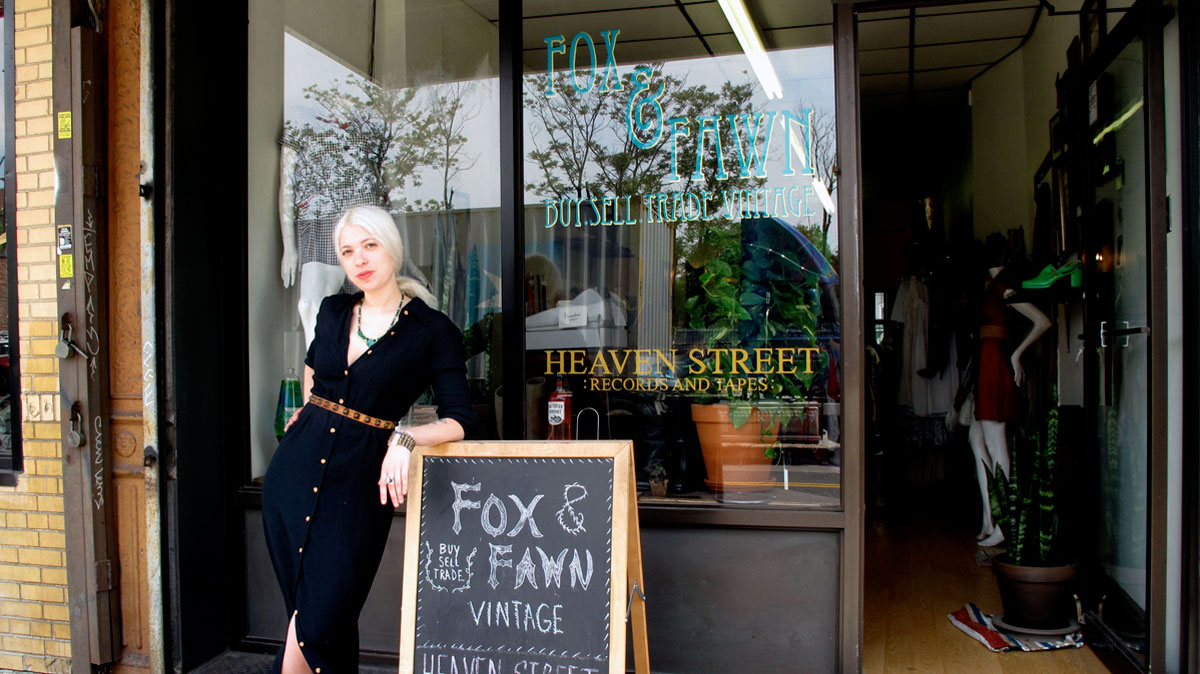 If you were to ask Beverly Hames, co-owner of budget-conscious consignment shop, Fox & Fawn, what the Jew-iest thing about her is – the vintage maven would say, "my ass" without hesitation. Nevermind the racks of perfectly selected vintage duds she sells at the shop's quaint, new location in Brooklyn at prices any Bubby would approve of – when it comes to being Jewy, or Jewcy, Beverly's bum is where it's at. Skeptical as to whether one's rear end could make them Jew-y on the border of Hassidic Williamsburg, I delved deeper and implemented whatever shreds of strategic, journalistic inquiry I could muster when confronted with the distraction of racks of vintage clothes ripe for the taking. I visited Beverly at Fox & Fawn to talk about her, the shop and her personal style.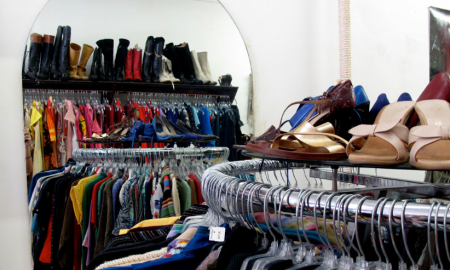 Fox & Fawn is a personable, non-intimidating haven of vintage. You step inside and feel as though you've stepped into the walk-in closet of a fashion lover who keeps it casual but has a knack for finding everything from baby denim jackets, to suede hot pants, to feminine sundresses, to a Zac Posen cocktail dress (currently Fox & Fawn's most expensive item with a not-so-hefty price tag of $75 big ones). Unsure of what such a fashion lover would look like in the flesh? Let me paint you a word picture – platinum blond, effortlessly styled, tattooed, warm-smiled, dons amazing accessories and has an affinity for the 1970's. "I think the 70's were a time similar to now where people we reflecting back to vintage from other decades," she explained, adding that her personal favorite was "when the 70's did the 40's." She is admittedly the fox in her relationship with her business partner, Marissa Johnson. "I'd want to be the fawn, but if you met her you'd understand – she's definitely the fawn – so I guess I can be the fox."
This woman knows her fashion – working at Barneys New York and fashion designer Judi Rosen will do that to you. Beverly worked on Barney's eighth floor as a denim salesperson during a time in her life where she chose to leave her legs and underarms unshaven (take a minute to imagine the shock this caused hoity Upper East Side shoppers). Her stint at Barneys left her with a love for Anne Demeulemeester and Marni as well as endless tales of shopportunism. Her most memorable tale? Shopping with currently acclaimed jewelry designer Pamela Love (at the time a co-worker of hers) at the Barney's Warehouse Sale where their employee discounts were applied to even the most reduced of items. "We were picking shoes out for each other and I spent way to much of my paycheck." The Marc Jacobs rust patent leather trapezoidal wedges I got to try on as I teetered back and forth between a journalist and a crazed shopaholic were one such pair.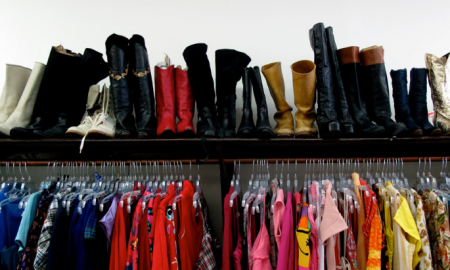 Her time at Barney's lead to her deciding that if "[she] was ever going to go into retail again it would be as an owner." With little money to contribute to the business, Beverly met a founding partner of Fox & Fawn while shopping and earned her way into a partnership with her through time, energy and hard work. Clearly her blowing her Barney's paychecks and free labor at the shop were time and money well spent. Some of Beverly's best buys from her Barney's days are now on mannequins in Fox & Fawn and join two lava lamps made from liquor bottles in the window of the shop. The lamps are only two of many fun decorative additions to Fox & Fawn, in fact, Beverly is still on the hunt for a headshot of Paul Newman to keep Robert Redford's company on the wall of the store. I'm sure she feels the pressure to keep the shop looking fresh with the fashion writer following she has acquired. As it turns out, writers from renowned online fashion publications consider Fox & Fawn a prime place to hit when on the hunt for the perfect piece of vintage. Among them are New York Magazine's The Cut, Refinery29, White Lightening, StyleBubble and after my visit to the new Brooklyn location, Mes Petits Choux and Jewcy. Knowing how to provide her customers with great vintage on a dime was more than enough to make me proud to call Beverly a fashionable member of The Big Jewcy.