Cathy Thorne
It was while wearing an itchy waitress uniform in a near-bankrupt restaurant that Cathy decided to take stock of her life. She found it wanting. Almost 30 years old and feeling hopeless, she knew that something had to drastically change. … Read More
By Cathy Thorne / October 29, 2008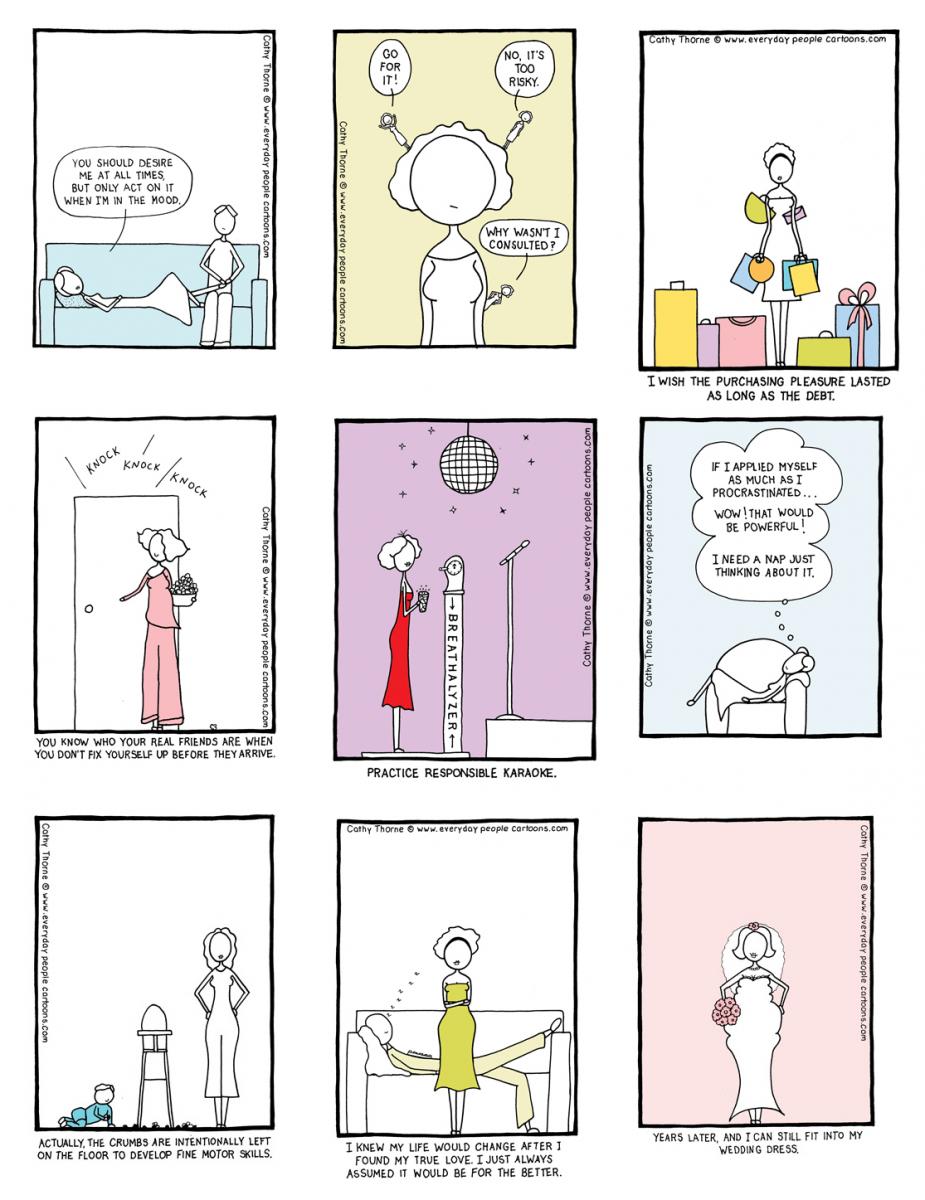 It was while wearing an itchy waitress uniform in a near-bankrupt
restaurant that Cathy decided to take stock of her life. She found it
wanting. Almost 30 years old and feeling hopeless, she knew that
something had to drastically change. What she wanted more than anything
was to explore the creativity that had been so important to her as a
child. A lofty ambition to be sure, and quite unrealistic given her
need to eat, pay rent and such. Unsure of what the next step should
be, she dragged herself to work with increasing dread.
Then she heard about The Art Centre, a city-run art school. It offered
a three-year-program with training in drawing, painting, sculpture,
ceramics, photography, and printmaking, all at no charge! It seemed
like the perfect answer. Until she found herself filled with
insecurity and paralyzed by drawer's block in front of an easel, trying
to tune out the instructor's lecture that the likelihood of succeeding
in the arts was close to nil, and that most of the students would
probably end up waiting tables!
But two short months before graduating, lying in bed very worried about
what the future held for her, it simply came to her. She got up and
began to sketch figures that looked very much like the drawings she had
made as a child. Below the illustrations, she wrote some captions, and
there it was … Everyday People! The cartoons effortlessly poured out
of her and were well received by both students and teachers.
That was in 1999. Today, Cathy lives and works on a quiet street in
Toronto, with her husband and two children, who offer her delightful
new perspectives, as well as enough challenges to inspire comedic
material to last a lifetime.
www.everydaypeoplecartoons.com