The Jewish Mother's Guide to Style: S'Creme
I am convinced that ice cream and frozen treats are the cure to any and every problem. Kids giving you a hard time on a hot summer day? Ice cream to the rescue. Boyfriend just broke your heart? Someone's headed … Read More
By Carrie Goldberg / July 2, 2010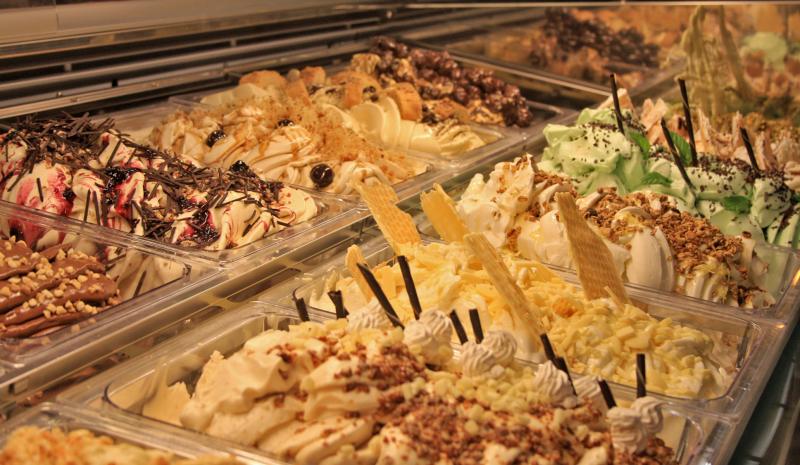 I am convinced that ice cream and frozen treats are the cure to any and every problem. Kids giving you a hard time on a hot summer day? Ice cream to the rescue. Boyfriend just broke your heart? Someone's headed straight to the freezer. Now what happens if you strictly keep Kosher, prefer a more European take on a classic and have been broken up with or tortured by screaming kiddies on the Upper West Side of Manhattan? Listen here sad, tortured soul – I am about to make your day.
S'creme, a kosher certified gelateria on Manhattan's Upper West Side is a hub for strollers, classic Italian gelato and innovative flavor profiles. Fight past the mommies and their bug-a-boos and try as many flavors as you like. Then pick the size that's right for you by fighting the urge to super-size your order (for those who can handle a large sized gelato, you aremy hero!) and fill your cup with flavors like chocolate banana, fig tequila, and Madagascar vanilla. Rabbi-approved and only made from the finest ingredients, you may not only crave S'crème as a problem solver. Come to think of it, after I ate a heaping cup of fig tequila the other night alongside my dear friend who chose to sink into some snickers and chocolate, we had not a worry in the world. If you're not yet a Jewish mother and would prefer to avoid the crowds, hit S'crème for a late night snack – once you understand the decadence that awaits you at the end of said long and bustling kiddy train, you won't mind setting a good example for those impatient youngins and waiting your turn.
S'creme is located on Broadway between 69th and 70th streets and for tourists in Madame Tussaud's wax museum in Times Square.