Julie Weitz
If as a society our inclination is to forget, conceal or control images that represent disturbing histories or threatening current events, my work proposes an alternative, a way to uncover and reveal the symptoms of societal amnesia. In two current … Read More
By Julie Weitz / January 31, 2008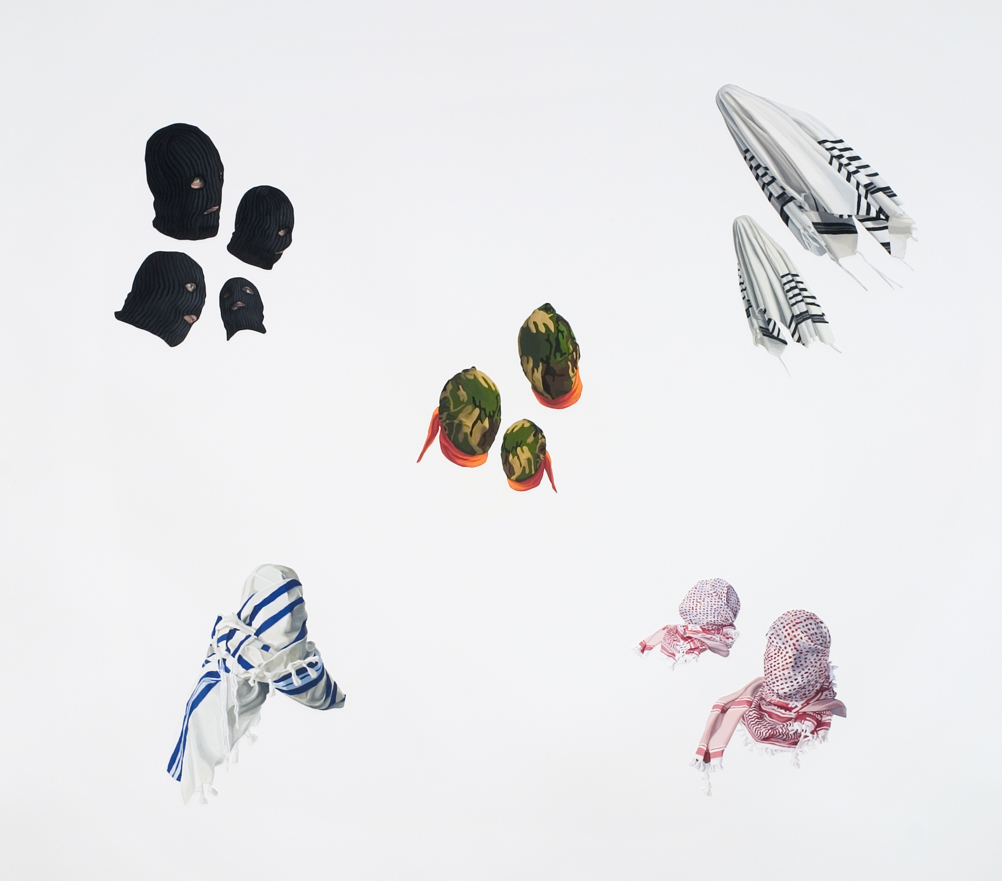 If as a society our inclination is to forget, conceal or control images
that represent disturbing histories or threatening current events, my
work proposes an alternative, a way to uncover and reveal the symptoms
of societal amnesia. In two current series of works, I appropriate the
tropes and traditions of portraiture as a vehicle of interpretive
capture and to confront the difficulty of adequately portraying stable
representations of identities and histories.
The covering of one's face with a hood negates and transmogrifies an
individual's identity into an iconic form, which becomes broadly
recognizable as an ideological symbol. This first series is an ongoing
attempt to represent and articulate subjects hidden from view-
disguised by the covering of the hood. I choose to work with gouache
because of its color, opacity and density as a material; I utilize
these characteristics to model and articulate the form of the hood
until the layers of gouache rematerialize as a covering over the
surface of the paper. The hood, though ubiquitously linked with
terrorists in our news media, is not a consistent or dependable sign of
a particular intention and can be sourced to a variety of contexts
including religious processionals, military regalia, superhero masks,
and perhaps most revealing, the hoods worn by both terrorists and their
prisoners.
In a second body of work, I am developing a series of portraits of
bearded men, depicting Confederate generals, Zionist leaders and Arab
terrorists posed formally in a traditional manner. In each portrait, I
subtract the form of the beard to diffuse the components of what makes
one recognizable. Applied as washes, the diluted ink dispels the
features of one's face, while the absence of the hair, beard and
mustache suggests the disappearance of historical context, political
ideology or personal expression.