Michal Rubin
The moment in which I feel I can truly relate to someone is the moment I like to describe. People and places are evocative of my own feelings of disconnect. They are like a fading memory of something forgettable, but … Read More
By Michal Rubin / August 13, 2008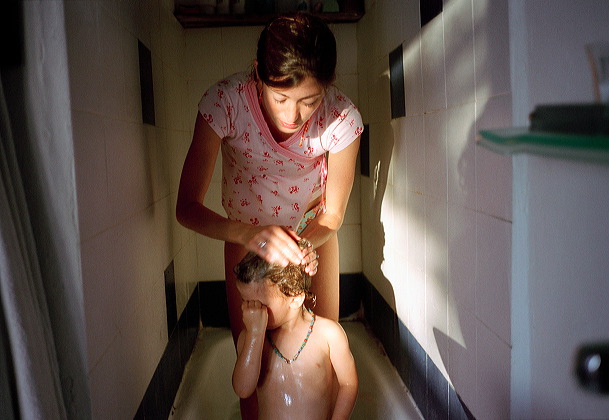 The moment in which I feel I can truly relate to someone is the moment I like to describe. People and places are evocative of my own feelings of disconnect. They are like a fading memory of something forgettable, but under my gaze, they come alive. My work has a candid feel but also a suggested narrative. I am particularly interested in observing the subtle dynamics… the unspoken word or whatever it is that seems to exist between the subject and myself.
I am also fascinated by light – more specifically, the luminosity of the sky as a reflection of a state of mind. The ultimate result is as much about the individual and the present emotion as it is about nature and its diverse moods.
I routinely photograph the same time of day – the dying rays of the sun at dusk – where I find a certain sadness, often turning my lens to my closest friends, capturing them in different states of fragility, absorbed in intimate situations or reflective moments.