Mike Darnell
My name is Mike Darnell. I am an Israeli artist. I was born in Jerusalem in on the 13th of May 1974. My formal education was a short stint at the department of Industrial Design at Haddasah College in Jerusalem, … Read More
By MikeDarnell / July 30, 2008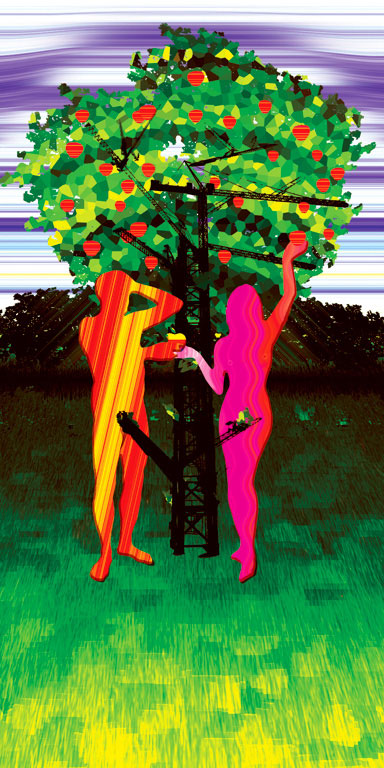 My name is Mike Darnell. I am an Israeli artist. I was born in Jerusalem in on the 13th of May 1974. My formal education was a short stint at the department of Industrial Design at Haddasah College in Jerusalem, but mainly I'm an autodidact. Since early 2006 I have been creating digital pop art giclee prints with mainly Jewish, biblical, erotic, mythical and political themes.
Presently I am the Creative Director at Oleh.com, on the faculty at the School of Design at the Holon and a consultant and lecturer at the Jerusalem's Business Development Center. Prior to all these positions, I founded Jerusalem based Tria Design Studio, taught at Hadassah College's faculty of Industrial Design, was part owner of Jerusalem's Campus nightclub, and served as a captain in the IDF's Golani infantry brigade.
My work has been exhibited many times. In 2005 I was Curator for the exhibition "Israeli Design" in Jerusalem. I was apart of a group exhibition I/O at the "Barbur" gallery in Jerusalemin 2006. An also had two solo exhibitions this past year at the "Ziq" gallery in Jerusalem, and Jerusalem's "Open House."
Check out my work here: http://www.digitalartprintgallery.com/.