Noam Chomsky Just Chillin' and Illin' is Our Monday Happy Spot
How many times a year do you think to yourself, "I really wish that Onion article was true"?  "I just want to lie in a hammock and have a nice relaxing morning," said the outspoken anarcho-syndicalist academic, who first came … Read More
By Jewcy Staff / May 10, 2010
How many times a year do you think to yourself, "I really wish that Onion article was true"? 
"I just want to lie in a hammock and have a nice relaxing morning," said the outspoken anarcho-syndicalist academic, who first came to public attention with his breakthrough 1957 book Syntactic Structures. "The systems of control designed to manufacture consent among a largely ignorant public will still be there for me to worry about tomorrow. Today, I'm just going to kick back and enjoy some much-needed Noam Time."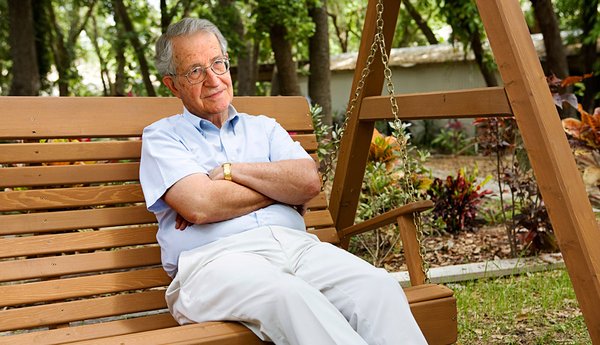 Noam Chomsky wearing spring blues and whites, haning out on a porch swing: this is how we want to start our Monday.