Oda Valle
Hello there! My name is Oda and I am a Norwegian illustrator and graphic designer, and I just received my bachelor's degree in Visual Communication from Birmingham Institute of Art and Design. I am addicted to art and design. I … Read More
By Oda Valle / April 2, 2008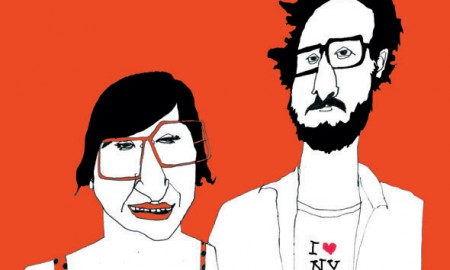 Jewcy loves trees! Please don't print!
Hello there! My name is Oda and I am a Norwegian illustrator and graphic designer, and I just received my bachelor's degree in Visual Communication from Birmingham Institute of Art and Design. I am addicted to art and design. I spend most of my time creating design or exploring the world of other designers. The things and people, that inspires me are art and design, illustration, drawing, indie music, indie films, indie design zines, design books, gigs, the urban city life, nature, indie fashion, underground culture, Grafik Magazine, Grandpeople.com, Non-format.com, Nylon Magazine, David Shrigley, Craig Atkinson, Ward Kuypers, David Hockney, Richard Stow, Julie Verhoeven, Liselotte Watkins, Runemortensen.no, and many many more…
My goal is to work as a graphic designer and illustrator in an independent agency that has a unique and cutting edge style and great communication skills. I really want to work in an inspiring environment with loads of interesting people. I'm also very available for freelance commissions! I love to work and to create, so contact me anytime!