Protest in Tel Aviv
December 29 Enough! War Crimes, reads the placard. Arab and Jewish Israelis protest the Gaza bombings, Saturday, outside the Ministry of Defence, Tel Aviv. Right, veteran Jewish activist, Yakov Manor. Palestinian Israelis protest. Yasam, police special patrol unit, and demonstrators. Capitalist … Read More
By leila segal / March 23, 2009
December 29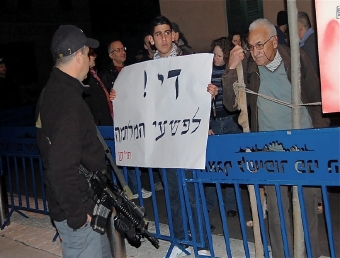 Enough! War Crimes, reads the placard. Arab and Jewish Israelis protest the Gaza bombings, Saturday, outside the Ministry of Defence, Tel Aviv. Right, veteran Jewish activist, Yakov Manor.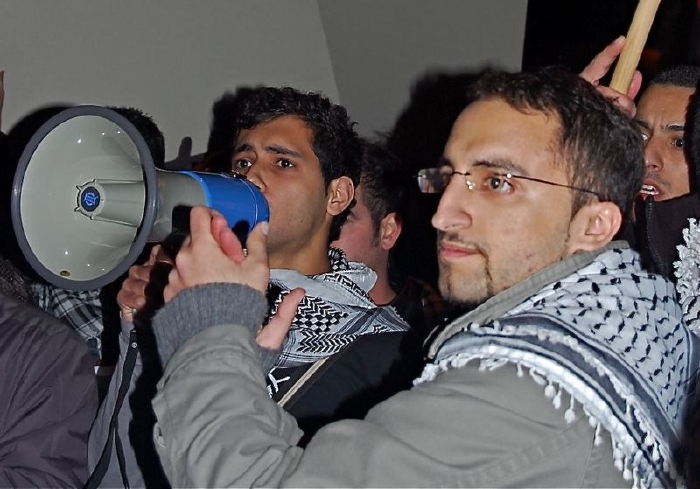 Palestinian Israelis protest.
Yasam, police special patrol unit, and demonstrators.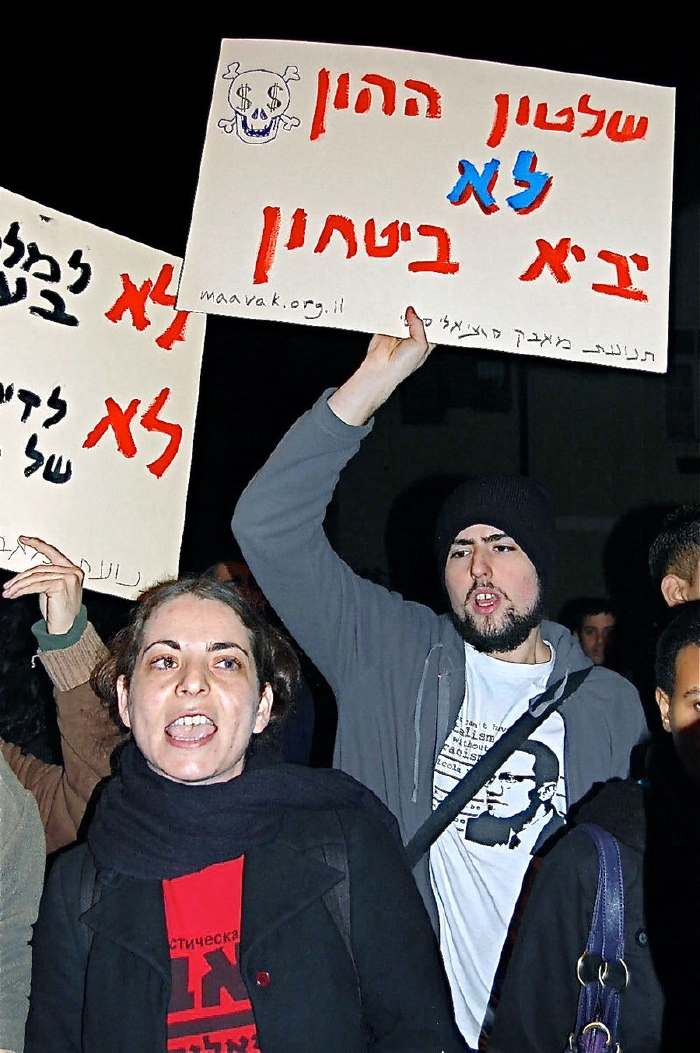 Capitalist government will not bring security: Trotskyite group Ma'avak Sotzialisti – 'Socialist Struggle.'
Lift the siege on Gaza, reads the placard, centre. Right, in Hebrew: The Israeli government is guilty of war crimes. Arabic, foreground: Stop the bloodshed. Gaza won't bow down.
Enough of the massacre on Gaza (placard, right): members of Marxist party Da'am. The sign in the background says: Solidarity with the families of Sderot, Ashkelon and Gaza.