Shirley Wegner
Shirley Wegner's art explores borderlines and the concepts that constitute and destroy them. Living in New York, she investigates the subtle cultural mechanisms that shape the imagery of her birthplace – of the Israeli nation and territory – only to … Read More
By Shirley Wegner / December 19, 2007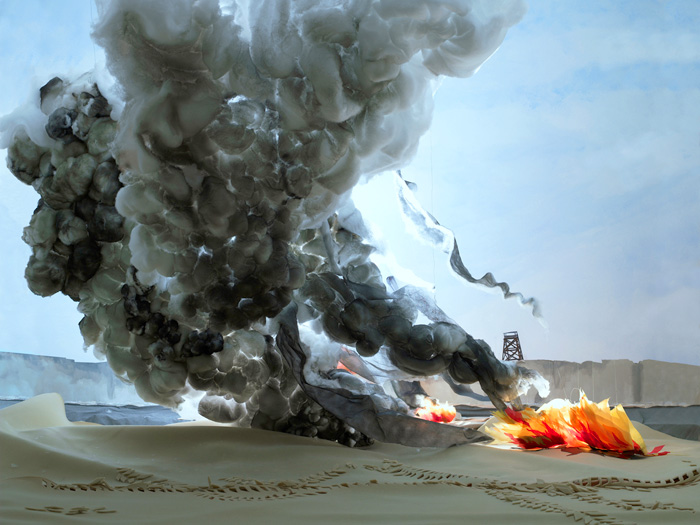 Shirley Wegner's art explores borderlines and the concepts that
constitute and destroy them. Living in New York, she investigates the
subtle cultural mechanisms that shape the imagery of her birthplace –
of the Israeli nation and territory – only to confront them with her
personal memories. Situated on the outside, she excavates both her own
subjective memory and the collective memory of her culture; she does so
by bringing together her personal myths and collective Israeli myths,
by creating layers of penetration which allow her to then assemble them
into a new image. This new image is an ambiguous one, contradictory at
times. […]. Shirley Wegner's work is concerned with borderlines in many
ways – real political borderlines that separate nations and
territories, as well as conceptual borderlines. By treading a thin line
between images and concepts in her work, she transforms these
borderlines into flexible spaces, whose exclusivity can be
deconstructed to the point of a basic confrontation between two
different elements. [….]. In her work she constantly confronts images
and concepts that represent cultural and ideological entities, and
replaces them with a more subjective series of meanings – which are
related to growing up and being educated in a given cultural setting.
Excerpts from: "Thoughts on Ambiguity" by Melanie Puff, 2006.
http://re-title.com/artists/Shirley-Wegner.asp