The Fort Dix Plot and the Turkish Connection
In The Weekly Standard dated May 14, I published an article titled "The Balkan Front" in which I described my recent visit to Europe and discussions with Turkish, Kurdish, Albanian, and Bosnian Muslims about the resurgence of radical Islam in … Read More
By Stephen Schwartz / May 9, 2007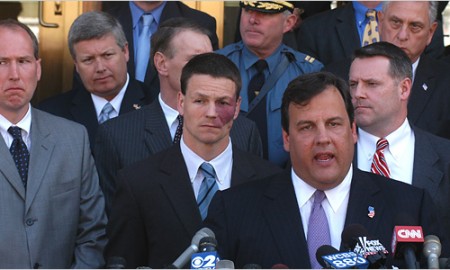 Jewcy loves trees! Please don't print!
In The Weekly Standard dated May 14, I published an article titled "The Balkan Front" in which I described my recent visit to Europe and discussions with Turkish, Kurdish, Albanian, and Bosnian Muslims about the resurgence of radical Islam in the eastern Mediterranean countries.
The story, its background, and its relevance became, in my view, imperative to Americans, with news of the arrest of six members of an alleged radical-Islamist conspiracy to attack U.S. service personnel at Fort Dix, New Jersey. The two ringleaders in the plot were Mohamad Ibrahim Shnewer, aged 22, from Jordan, and Serdar Tatar, 23, who was born in Turkey.