Why This Feminist Is Voting For Obama
Now that the Democratic party's nominating contest has narrowed to a choice between demographic firsts, issues of gender and racial tension, perhaps unsurprisingly, are increasingly dominating both the dynamics and public perception of the campaign. In just the past week, … Read More
By Courtney E. Martin / March 17, 2008
Now that the Democratic party's nominating contest has narrowed to a choice between demographic firsts, issues of gender and racial tension, perhaps unsurprisingly, are increasingly dominating both the dynamics and public perception of the campaign. In just the past week, Geraldine Ferraro, the first woman ever on a national ticket, was forced to exit the Clinton campaign in ignominy after suggesting that Barack Obama's blackness is what makes him a contender for the presidency. By the week's end, video of Obama's preacher's unsettling demagogy had set off a media firestorm.
We asked three very smart feminist writers — Courtney E. Martin, Tedra Osell, and Wendy Shanker — to discuss the increasingly acrimonious gender-, ethnicity-, and generation-driven divisions among American women that this election has exacerbated.
[Most of the dialogue took place before the Texas and Ohio primaries–ed.]
From: Courtney E. Martin
To: Tedra Osell; Wendy Shanker
What is my obligation, as a feminist, in this incredibly thrilling political moment?
It's a question that has alternately excited and plagued me for over a year now. Back in February of 2007, I wrote an essay exploring my own struggle over whom to support—Barack Obama or Hillary Clinton—in the upcoming primary season. Was I my mother's daughter when I walked into that voting booth—knowing I was helping unravel the knot of power and masculinity by casting a vote for Hillary? Or did I pull the lever for the candidate who made me feel the most young and alive, the most renewed in my early idealism about this country and the meaning of participatory democracy?
And now, an entire year later, I still feel like I'm wading through a muddy pond. I'm dirty and happy and still not convinced that there is a right answer.
Which is why it has been so disheartening to see the intergenerational hubbub that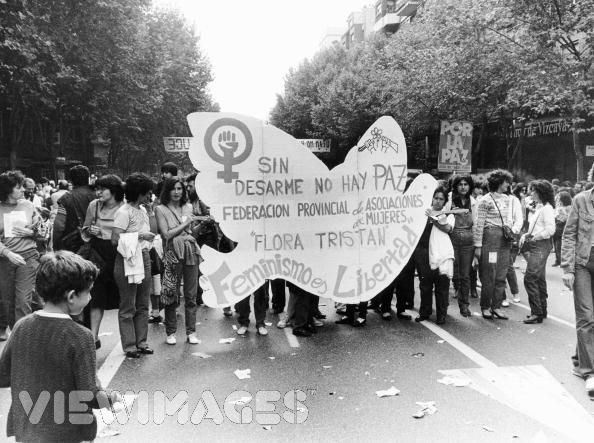 has ensued over whether women—youngin's like myself, in particular—are "bad feminists" if we don't automatically support Hillary Clinton. Feminist sheroes like Robin Morgan, Gloria Steinem, and others have—I imagine unintentionally—pitted gender against race in recent op-eds, claiming that women who don't vote for Hillary are like fish who don't see the water they swim in. Morgan, in particular, painted an absolute caricature of young women: "Goodbye to some young women eager to win male approval by showing they're not feminists (at least not the kind who actually threaten the status quo), who can't identify with a woman candidate because she is unafraid of eeueweeeu yucky power, who fear their boyfriends might look at them funny if they say something good about her." Setting aside how patronizing Morgan's tone is for a moment, I'd like to address the idea that feminism is one monolithic movement. These op-eds, and others like them, have essentially advocated a litmus test for feminism—vote for Hillary, or we're kicking you out of the club. I'm sorry, but this is not the feminism that I inherited, nor is it the one I am enacting every day—proudly, by the way, Ms. Morgan—of my life. I am a truth pursued feminist, not a truth possessed feminist. I believe in starting with questions, not answers, with exploring the intersections of race, class, gender, not picking one street and stubbornly sticking to it. I believe that progress is a messy, complex undertaking—not a march forward in a straight line. I believe in endearing young women to my movement through joy, analysis, connection, not making them feel ridiculed for not already being a part of it. I believe in giving women the freedom to lead with all of their 10,000 different identities. I believe in making space for women's blackness and their Christianity and their bisexuality and their poverty and their…. I voted for Barack Obama in the primary. It wasn't an easy choice, but it was an inspired and honest one; I am inspired by his vision of democracy—one in which all of us are responsible for creating change. I think his charisma could serve us incredibly well on the global stage at this dangerous moment, and I like that he's so committed to diplomacy. I also think that his face is the face of a new America—his biography reminds me of everything I love about this place. At the same time, I will be overjoyed if Hillary Clinton is elected. And if and until that time, I will do everything in my power to call out the sexist media that has often resorted to gender stereotypes when covering her campaign. I will encourage people to vote for the candidate they think would serve the country with the most honesty and vision. And if they pull the lever for Clinton, I will embrace them with open arms, toast to our embarrassment of riches, and watch the movement grow and grow.