A Hanukkah Fry-Up
Birthright Israel Next Presents: A Hanukkah Fry-Up @ Sur La Table Location: The Grove Add more flour or egg when your latkes fall apart? Let us remind you! The Birthright Israel NEXT LA cooking class will teach us the ins … Read More
By greenman / October 27, 2010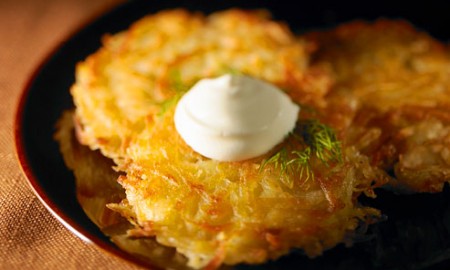 Jewcy loves trees! Please don't print!
Birthright Israel Next Presents: A Hanukkah Fry-Up @ Sur La Table
Location: The Grove
Add more flour or egg when your latkes fall apart? Let us remind you! The Birthright Israel NEXT LA cooking class will teach us the ins and outs of perfecting the craft of latke making, as well as constructing delightful soofganiot and other traditional Hanukkah cuisine.
Remember the Maccabees and the miracle of their long lasting oil? Pay homage to their bravery in battle and the marvel of light by frying up your own delicious latkes.