Clare Burson
Clare Burson performs her critically acclaimed album SILVER & ASH. Released by Rounder Records on September 14, 2010 and featured in the New York Times and on NPR and NBC's Last Call with Carson Daly, Clare Burson's latest album, SILVER … Read More
By greenman / August 15, 2011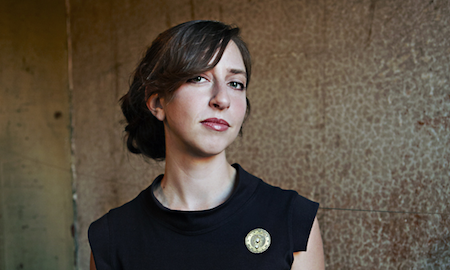 Jewcy loves trees! Please don't print!
Clare Burson performs her critically acclaimed album SILVER & ASH.
Released by Rounder Records on September 14, 2010 and featured in the New York Times and on NPR and NBC's Last Call with Carson Daly, Clare Burson's latest album, SILVER AND ASH, is a concept album that imagines Burson's maternal grandmother's life in Germany, from her birth in 1919 to her escape in 1938, as well as Burson's own struggles with rupture, silence, guilt, empathy, and continuity.