DeLeon at The TEN
THE TEN is an innovative take on Shavuot, the holiday traditionally celebrated by studying Torah and enjoying the first fruits of the harvest. The high-energy, entertainment-rich, and thought-provoking evening features Nathan Englander, one of The New Yorker's "20 Writers for … Read More
By mmwstein21 / June 2, 2011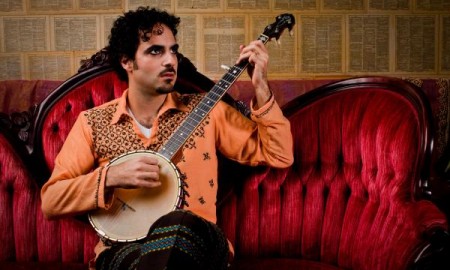 Jewcy loves trees! Please don't print!
THE TEN is an innovative take on Shavuot, the holiday traditionally celebrated by studying Torah and enjoying the first fruits of the harvest.
The high-energy, entertainment-rich, and thought-provoking evening features Nathan Englander, one of The New Yorker's "20 Writers for the 21st Century," interviewed by New York Times writer David Segal ; a concert by Jdub Records' indie rock band DeLeon; text study; tastings from the Sixth & Rye food truck ; and Rabbi Shira Stutman as the emcee!
Stay late for THE TEN After 10, an "after party" unleashing provocative discussion until midnight.