Three Faiths
THREE FAITHS IN THE FORM OF A FUGUE AN EVENING OF ART, POETRY, MUSIC AND PHILOSOPHY Featuring: Alicia Jo Rabins of Girls In Trouble, Salman Ahmad (Pakistan / musician and activist), Reza Aslan (Iran / writer), Fabrice Hadjadj (France / … Read More
By greenman / January 12, 2011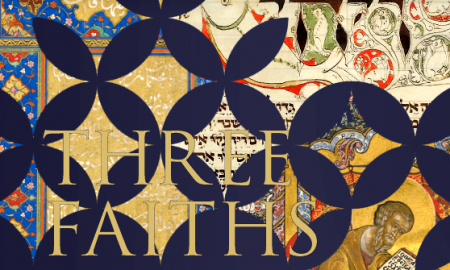 Jewcy loves trees! Please don't print!
THREE FAITHS IN THE FORM OF A FUGUE
AN EVENING OF ART, POETRY, MUSIC AND PHILOSOPHY
Featuring: Alicia Jo Rabins of Girls In Trouble, Salman Ahmad (Pakistan / musician and activist), Reza Aslan (Iran / writer), Fabrice Hadjadj (France / philosopher and writer), Shirin Neshat (Iran / videographer), Damien Poisblaud (France / singer).
$15/$10 Buy tickets: www.showclix.com or1.888.71.TICKETS
Performing artists and writers will come together on stage: a testament to a hoped-for future of peaceful collaboration between the three great faiths of Judaism, Christianity, and Islam.