Amy Schumer's New Book Is Super Jewish
The comedian shares stories ranging from her Bat Mitzvah to anti-Semitism in 'The Girl With the Lower Back Tattoo.' Read More
By Shiran Lugashi / August 29, 2016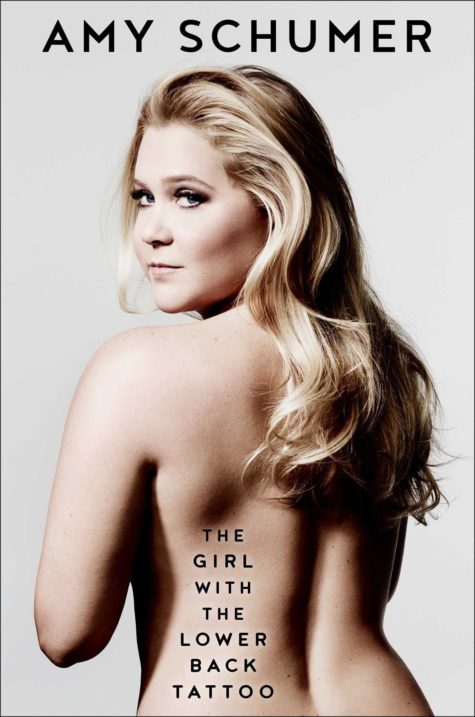 Amy Schumer's famous and Jewish, but you might be forgiven for not thinking of her as famously Jewish. Outside of a few references, such as her standup story about being called "Amy Jewmer" as a kid, the biggest moments in her career haven't contained obvious references to being a Member of the Tribe. But if you wondered if Schumer's Jewishness is important to her identity, fear not: The Girl with the Lower Back Tattoo, Schumer's candid new book of essays, is going to give you the answer. Many, many times.
For example, the Jewish roots of her comedy seem to go all the way back — where else? — to her Bat Mitzvah. In an early chapter, Schumer describes how, when she inadvertently made the crowd laugh while flubbing a moment in her Torah portion, she officially became a woman and a comedian in one measure. It's a sweet take on how the rite of passage affected her in a more personal way, capped off with a page-long rant about her rabbi's bad breath. But as light as this chapter is, the rest of the book defines her comedy's relationship to Judaism in much darker terms.
Of course, there are some passing references to her neighborhood's anti-Semitism ("my town hated Jews" she writes at one point.) Schumer focuses less on that, though, and more about how her own family drama complicated her relationship with religion. In one of the book's standout chapters, she describes how her mother's affair with her best friend's dad ripped apart two families who, in happier times, would go to Shabbat services together. When the affair came out, her experience going to temple and Hebrew School came to an end. It's a loss she seems to mourn deeply: "My friends and my religion were gone."
Schumer poignantly marks that point in her life as "ending an important chapter" in her relationship with Judaism. But as the book plays out, it's clear that's not the only chapter. When she describes the first time she wrote a joke she was extremely proud to work on, it turns out to be a joke about a subway preacher learning she's Jewish. While listing surprising tidbits about herself, she confesses to enjoying the "grossest" Jewish food (whitefish salad and gefilte fish, if you were wondering and wanted to argue) and liking the fact that she's Jewish. And when she delves into her relationship with her dad, she reveals a distinctly Jewish sense of humor that has informed the breakthrough moments in her career.
Fans of Schumer's are likely familiar with her father's battle with multiple sclerosis. It's a fact she discusses openly in interviews and on social media, and she made the disease a central plot point in last year's Trainwreck, to devastating effect. The book gets even more candid about her complicated relationship with her father, and his disease. While she never seems to deny her dad's faults, Schumer frames much of her affection for her him around his reaction to his condition. Possibly the book's best chapter brutally recalls two separate times her father lost control of his bowels in front of her during her teens. It's a show-stopping moment in the memoir to be sure, but the best part comes at the end of the chapter, when she sums up just what it is she admires about her dad's reaction to the disease.
"I look at the saddest things in life and laugh at how awful they are, because they are hilarious and it's all we can do with moments that are painful. My dad's the same way."
The ability to look at life's darkest moments right in the eye and laugh? That's beautiful and very Jewish  — and it turns out, very Amy.