'The Gold': A New Musical About a Jewish Boxer
The play also includes themes relating to the Holocaust and the establishment of the state of Israel. Read More
By Gabriela Geselowitz / July 11, 2016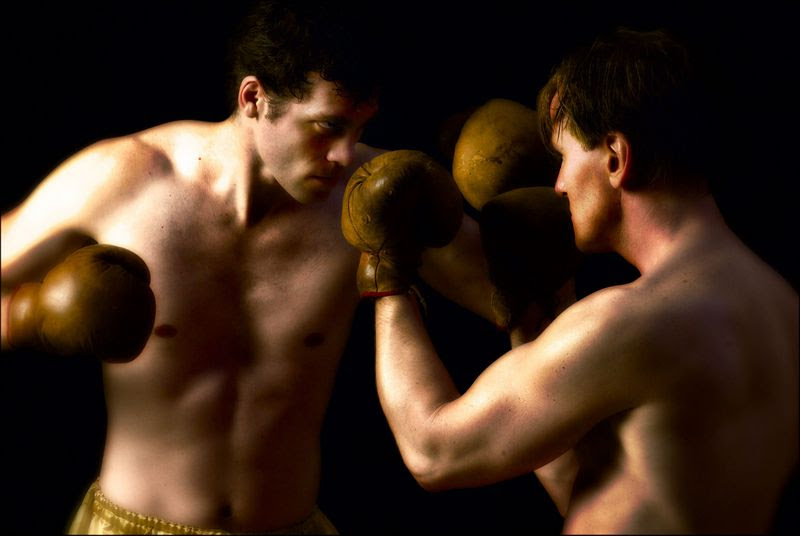 We're gearing up towards the annual New York Musical Festival, an annual outing of developing works hoping to someday gain larger-scale productions (nearly thirty have subsequently opened off-Broadway, or Broadway itself). So if you want to see undiscovered gems and talent, you have to see something there.
If you want something with Jewish content, you're in luck: This year you can catch The Gold, a musical about a fictional Jewish-German boxer, Joseph Cohen, who's an Olympic hopeful for the 1936 Munich games. You can guess why this doesn't work out.
The musical is "set against the backdrop of the Holocaust and the creation of Israel," "A testament to the resilience of the human spirit and the journey of self-discovery that each of us takes as we search for purpose in our lives."
It would seem to be quite a journey of self-discovery for the creative team, too; writer and composer Philip Yosowitz is a plastic surgeon by profession living in Houston (where The Gold, his first full musical, has previously been in development). His co-writer is Andrea Lepcio, and this production's director is Spiro Veloudos.
This festival could be a huge break for this show. We'll see if Joseph Cohen's resilience applies to the text.
The Gold plays at the Pearl Theatre in Manhattan from August 1st through 6th.
Image Credit: Josh Davis (Joseph) and Johnathan McVay (Karl). By Paul Schmit