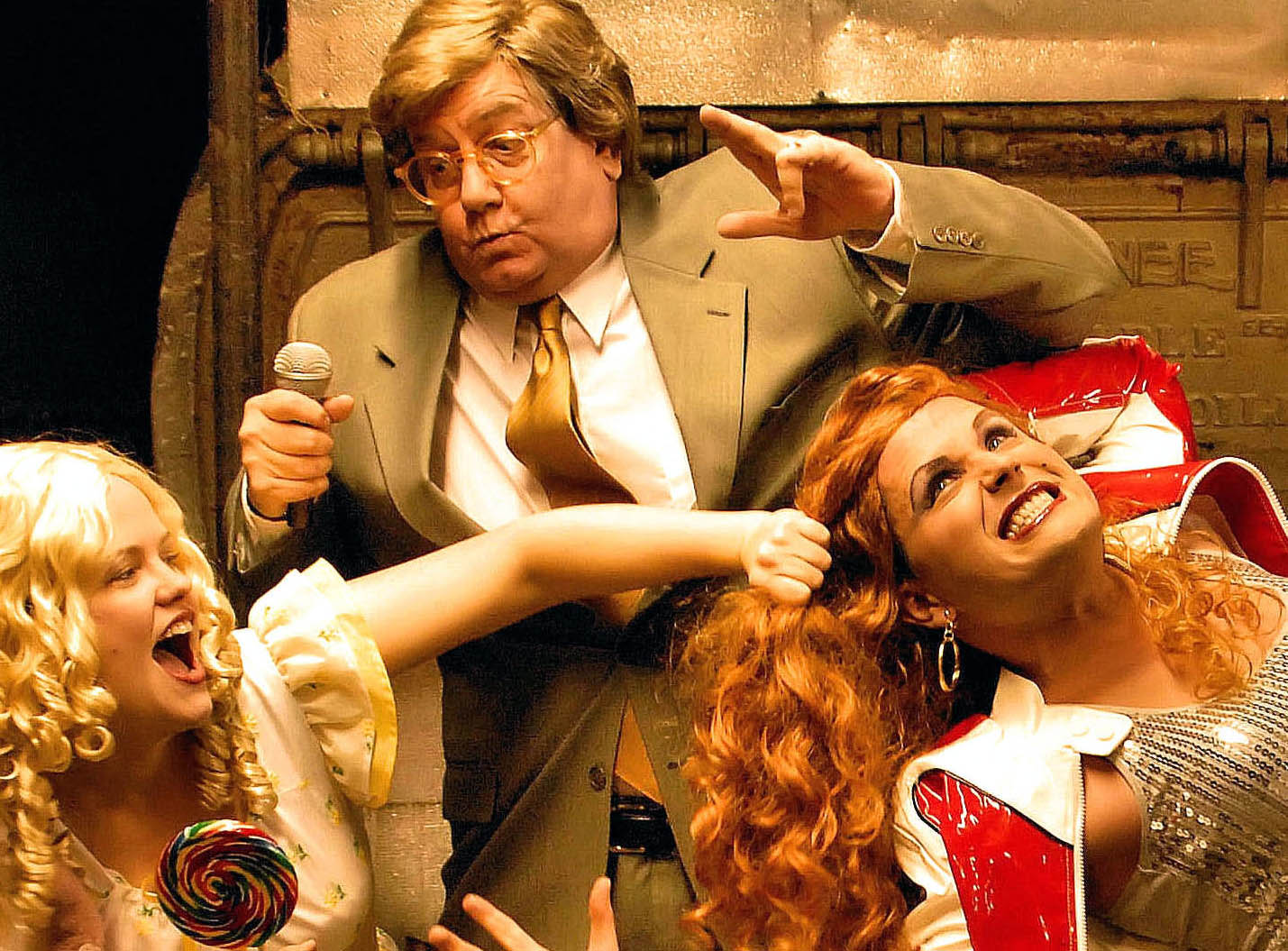 Only recently did the operatic adaptation of Angels in America, the important and very Jewish play, run in New York. So it got us thinking, what are other Jewish operas?
There are plenty about Biblical characters, usually written by non-Jewish artists from gentile perspectives. And plenty of operas have a Jewish character here or there, sometimes as a pretty unfortunate stereotype (it's bound to happen with an art form that's centuries old). There are several operatic adaptations of The Merchant of Venice alone. Then there's the singular example of The Death of Klinghoffer, which Lord knows has drawn a lot of attention for its depiction of a real fatal terrorist attack against a Jewish man.
But here are a few honest-to-God operas with Jewish characters, some, we confess, still more likable than others. There are more where these come from, but this is a good list of five that are of at least some prominence:
1. Nabucco is perhaps the highest-profile work on this list, since its composer is Giuseppe Verdi (the librettist is Temistocle Solera). also perhaps best known for its "Chorus of the Hebrew Slaves." The title refers to Nebuchadnezzar, as in, the Babylonian king, and it's about the destruction of the Temple and birth of the Jewish Diaspora. Are the Jews clearly written by people who had very little understanding of what it means to be Jewish? Sure, but they are the heroes, and the score is great.
2. Harvey Milk is a 1995 opera composed by Stewart Wallace, with a libretto by Jewish writer Michael Korie. Yes, it's a bio-musical of the Jewish LGBT activist, over a decade before the film of Milk's life.
3. Jerry Springer: The Opera isn't much Jewish in content; it's about themes of sin and redemption, and Jesus even puts in an appearance. But it is a freewheeling critique of Springer's infamous TV show, with Jerry as the central figure. (Um, spoiler alert, though: He dies at the end. And the real Springer actually attended a performance!)
In an amazing coincidence, off-Broadway's New Group just announced that it's producing this opera next season, but in the meantime, you can watch the whole thing online!
4. The Dybbuk. Yes, there is an opera version of the S.Y. Ansky tale of Jewish demonic possession. It premiered in 1951, composed and written respectively by brothers David and Alex Tamkin.
5. La Juive means "The Jew[ess]" in French, and even though it debuted in 1835, it's actually an opera by a Jewish composer, Fromental Halévy (though the librettist, Eugène Scribe, was not). The story of a doomed interfaith love is a general condemnation of anti-Semitism. Not bad considering that Jews had relatively recently been emancipated in France.
Image via Wikimedia.