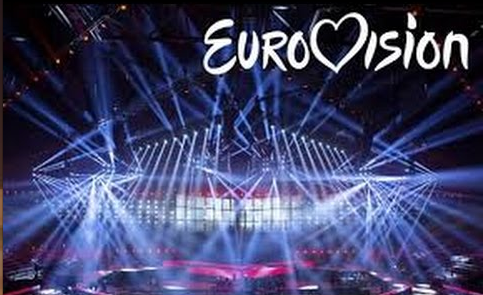 It's the most wonderful time of the year: Eurovision!  When about fifty nations of Europe (and arbitrarily a few others), reach down deep, and pull out their best and/or weirdest musicians to perform original pop songs and battle for the best number of the year.  After a slump for a few years, Israel broke into the top ten last year, and may do so again now.
This year, Israel's entry into the competition is "Made of Stars," a song by young pop artist Hovi Star. Star's star song has made it to the semi-finals, which conclude in only a few hours!
Star's performance at the semi-finals dress rehearsal was so good that Israel's official odds as taking home the grand prize changed form 150/1 to 25/1, so the odds that the song will be announced as a finalist tonight are strong!
The performance is restrained by Eurovision standards (one common tactic for a country asking the judges to take it seriously), but is also going to feature some amazing acrobats behind Star, complementing him without distracting from his sharp vocals.
The finals, with or without Israel, will be taking place in Stockholm on Saturday, May 14, at 3 p.m. EST (Americans can watch live through Logo).
Of course, the winner of Eurovision is not purely a meritocracy.  Countries cast votes for other countries, and it becomes an intense network of certain nations supporting allies and snubbing others based on overly-complicated alliances and grudges (you'd think they'd have learned their lesson after World War I). Take into account a new voting system, political drama, and an official advantage for countries who donate to the competition, and you get a competition as hard to follow as Game of Thrones.
Israel has won three times in the past, most recently in 1998 when Dana International brought us the timeless "Diva."
Today, Yom Ha'Atzmaut, Israelis celebrate their independence. But their fate for Eurovision this year remains to be seen.
Meanwhile, watch the official music video "Made of Stars" (filmed in Tel Aviv), and let us know what you think!
Image Credit: YouTube